FT4000AP- COMMERCIAL VEHICLE  FUEL PUMP
0.25 %:- ACCURACY
Specification for FUELTEK 4000AP TWIN PUMP/DISPENSER
Pumping Unit:  Belt Driven pump with air separation
Motor:  Elnor Ex d Rated – 240v Single Phase rated at 10 amps.
Meter: 4 Piston Displacement Meter – Forecourt Accuracy
Cabinet: Stainless Steel with lockable front door.
Display: Electronic LCD Graphics Display with Backlight.
Shows up to 9,999.9 litres
Period Totaliser: Shows up to 9,999,999 Litres.
Lifetime Totaliser: Shows up to 9,999,999 Litres.
Pump Speed:  50/70 or 90 Litres Per Minute.
AVAILABLE IN 50-70-90-150 LPM PUMP SPEEDS
Standard Equipment: Auto – Cut Off Nozzle.
& 4  metre Steel Braided Hose
Pulsed Output: For connection to a Fuel Management system
The FT4000AP twin pump is a true twin pump comprising two meters. Two motors, two pumping units, two pulse transducers etc.
The FT4000AP Twin Fuel pump is available in a number of configurations and can be specified as DIESEL/DIESEL , GAS OIL/ GAS OIL , ADBLUE /ADBLUE OR ANY OTHER COMBINATION EG. DIESEL / ADBLUE OR DIESEL GAS OIL.
Gallery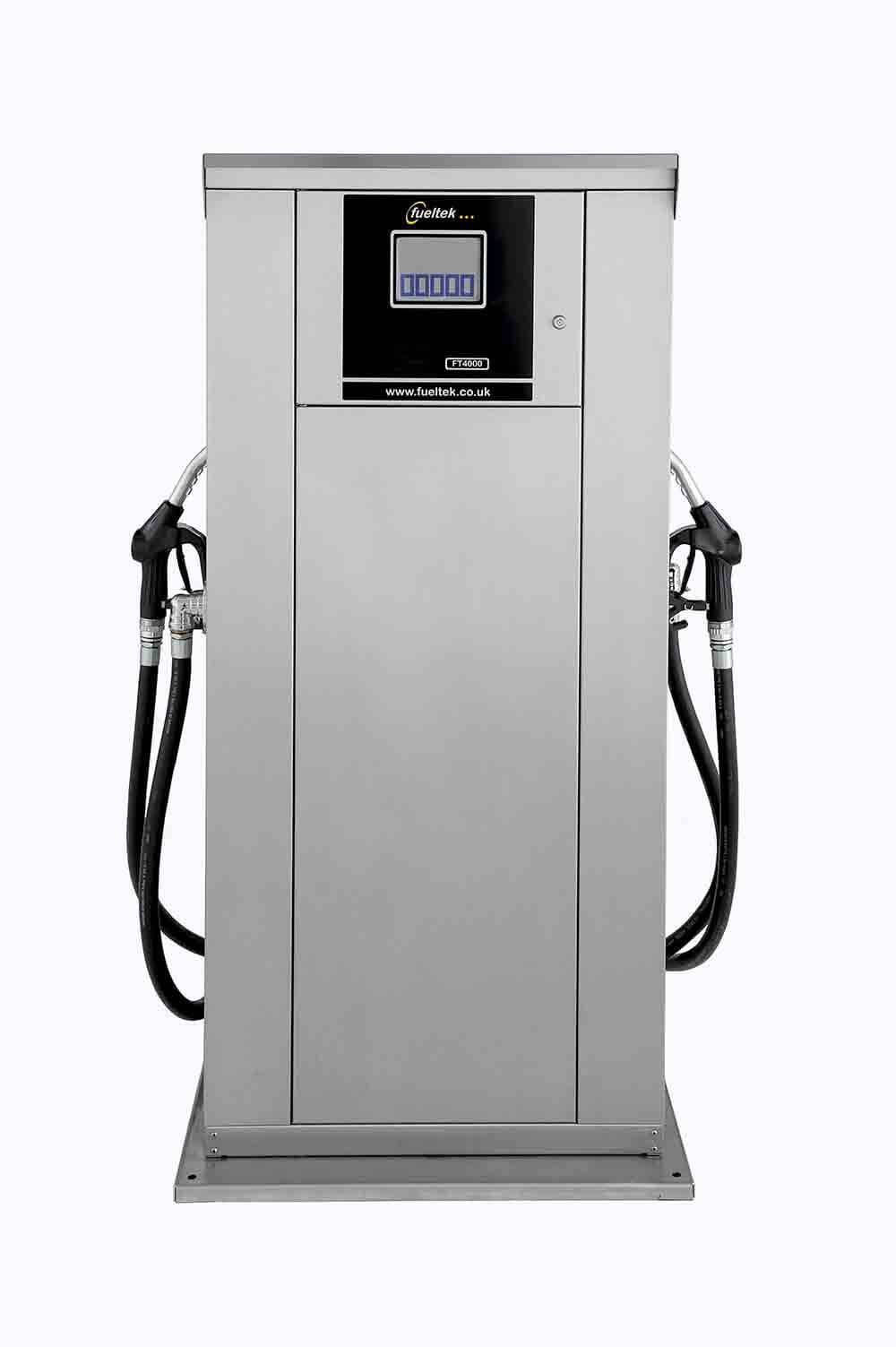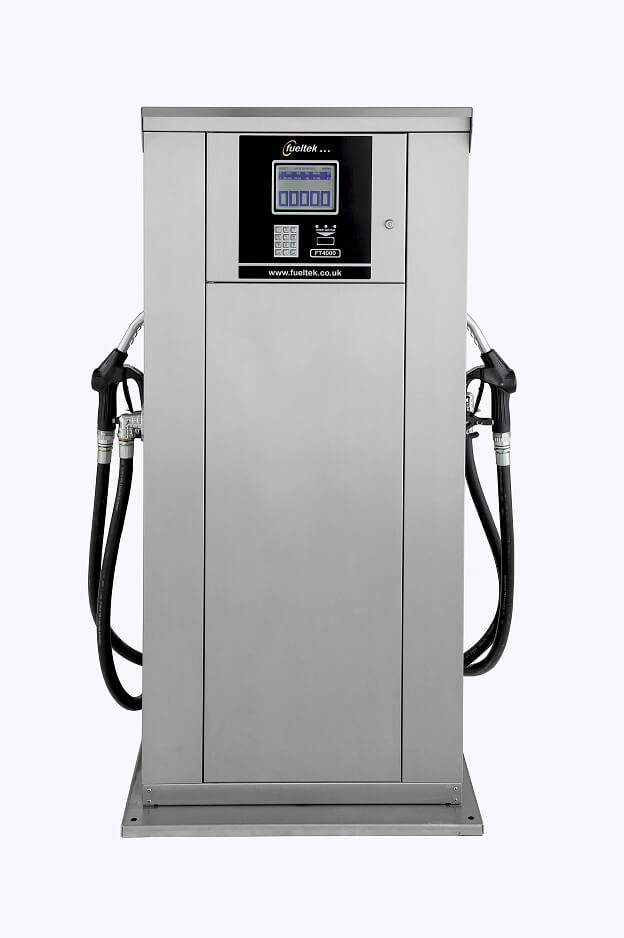 ---
All Fueltek equipment is supplied with a 12 months parts warranty.
MANUFACTURED TO EN-13617-1 – CERTIFICATE NUMBER 16ATEX9082X