A Focus On: AdBlue Pumps & Tanks
If your fleet runs on diesel, you may already be familiar with AdBlue. Here at Fueltek, we design, manufacture and install a range of fuel monitoring solutions and storage tanks, with some models designed specifically to be compatible with AdBlue. As part of our ongoing series of articles in which we explore Fueltek products in more detail,  today we're going to take a closer look at our AdBlue pumps and storage tanks and how they can benefit your diesel operated fleet.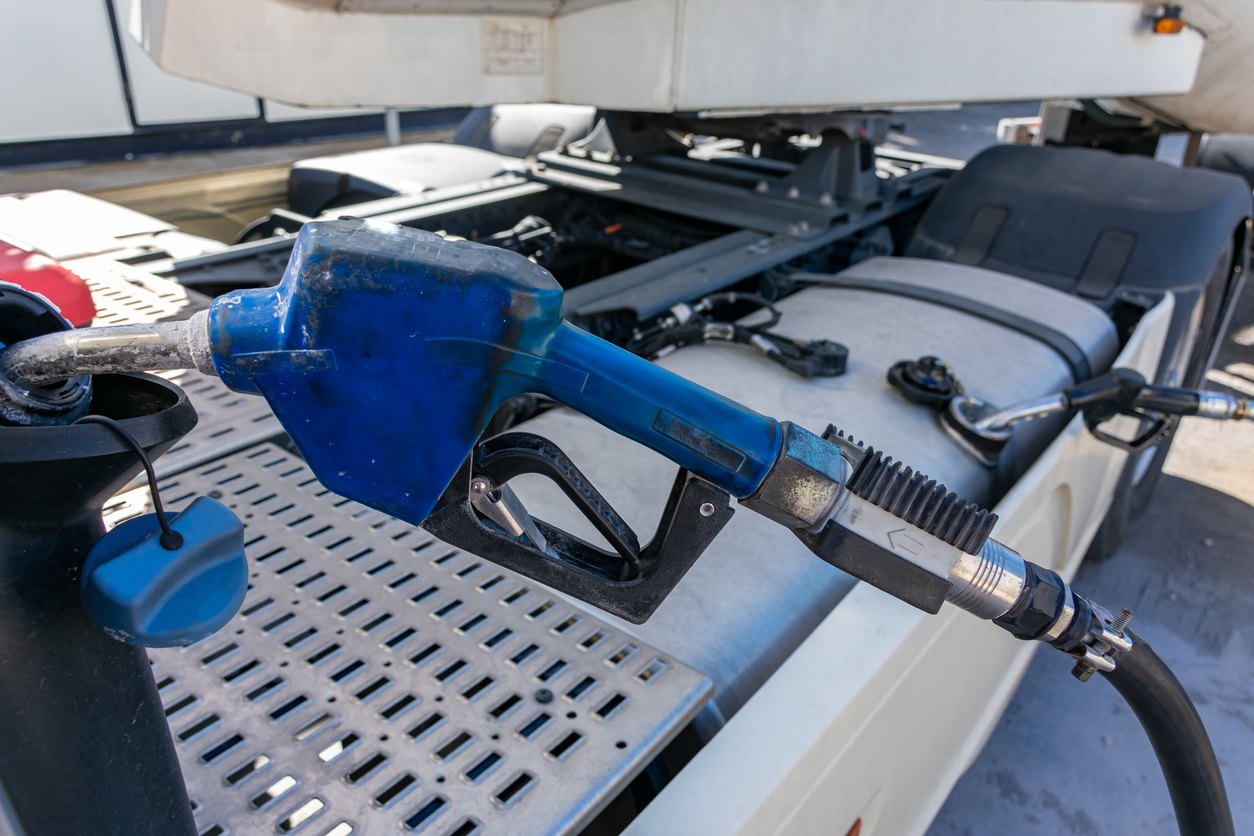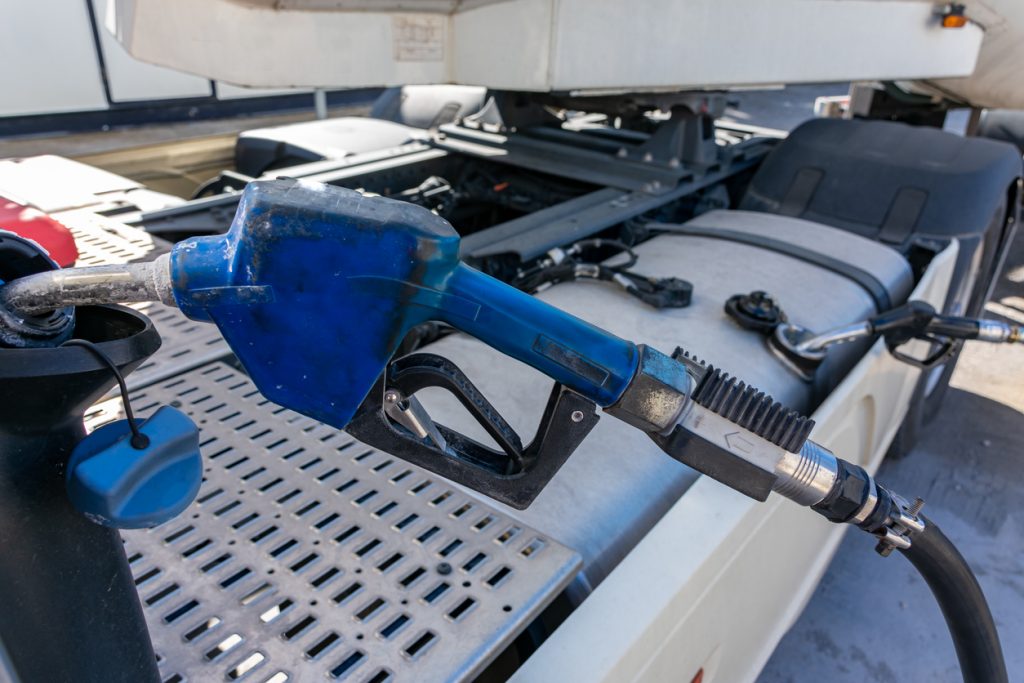 What is AdBlue?
AdBlue is an additive used to reduce harmful emissions from diesel vehicles in line with Euro 6 emission regulations. These regulations state that all diesel cars and vans registered after September 1st 2015, can emit no more than 80g/km of Nitrous Oxide (NOx).
AdBlue is a clear liquid comprised of urea and deionised water that is injected into a vehicle's selective catalyst reduction (SCR) in the exhaust system, where it triggers a chemical reaction. This reaction breaks down the harmful mono-nitrogen oxides in diesel exhausts, converting NOx into nitrogen and water vapour. Its widespread introduction coincided with the Euro 6 emissions standards, and it is essential for lowering diesel car emissions and complying with emission targets.
AdBlue technology has been used in heavy goods vehicles, lorries and buses for a long time, so if you're an HGV fleet manager, you may already be very familiar with the technology.
AdBlue As A Consumable
In a sense, AdBlue is similar to diesel or petrol. It is a consumable that needs to be replenished regularly and monitored – particularly on vehicles that are doing a lot of miles. Drivers using diesel vehicles must be aware that when the AdBlue warning light shows, they need to replenish the onboard AdBlue. If ignored and the AdBlue runs out, the vehicle will eventually stop and not restart until the AdBlue has been topped up.
The mileage you can get from a full tank of AdBlue varies depending on the size and style of the vehicle and the nature of the driving. Consumption also varies between identical vehicles, even with the same milage. If one vehicle makes several short journeys in a day, and another makes one long journey, but trips are of comparable length, but the amount of AdBlue used will differ.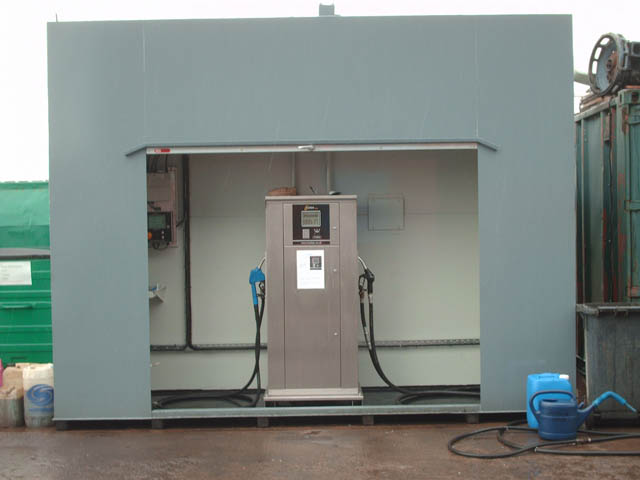 AdBlue Pumps
If you're operating a large fleet of diesel vehicles that cover many miles daily, you're probably consuming a lot of AdBlue as well as fuel. If this is the case, you should monitor your AdBlue usage to form part of your fuel management system. As discussed earlier, AdBlue is a vehicle consumable, much like fuel, and it comes at a cost, so it's important to keep track of where that AdBlue is used and how much you are getting per mile.
Within our FT4000 range, we offer AdBlue pumps which are specifically designed for dispensing AdBlue to commercial vehicles and fleets. The FT4000 AB is a combination AdBlue dispenser and fuel management system – although it is also available as a pump only. The model is comprised of both the hardware required to dispense AdBlue safely and the software necessary to monitor and manage your AdBlue consumption. It can operate as a stand-alone unit or form part of a bigger network with other systems from our range.
AdBlue Storage Tanks
Our AdBlue storage tanks are the perfect companion to the FT4000 AB, offering high-quality, secure on-site AdBlue storage for your site. If you do not already have on-site AdBlue storage facilities, now is an excellent time to explore your options. As the government ramps up plans to reduce vehicle emissions, more and more fleets, particularly transport companies, will need to store and dispense AdBlue. AdBlue purchased in bulk is significantly cheaper than one-off top-ups from a garage, so if you have the space and capabilities to store your own Adblue, we highly recommend you do so.
We also offer bunded fuel storage tanks, which can be compartmentalised for the storage of both diesel and AdBlue. These tanks can then be fitted with an FT4000 AP twin pump configured to dispense both diesel and AdBlue for easy and convenient refuelling and AdBlue replenishment in one place.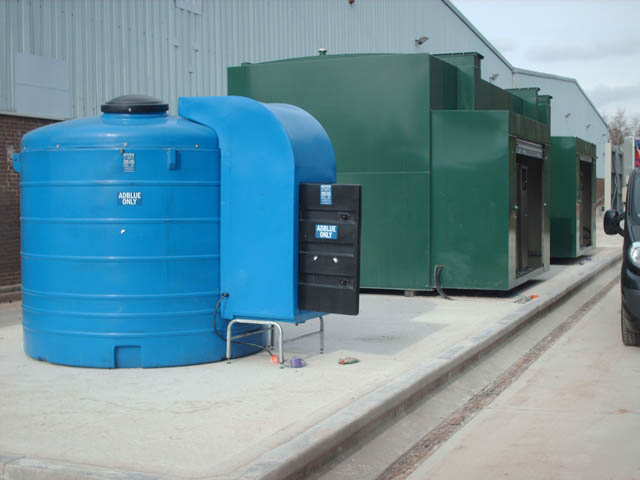 Why You Should Monitor Your AdBlue Usage
Bringing your AdBlue dispensing and storage solutions into your fuel management system will allow you to understand better where your Adblue is being used, how much it's costing you and alert you in the event of a discrepancy. The Fueltek Fuel Manager Online (FMO) will allow you to track your fleet's AdBlue usage remotely, no matter where you are. The software provides accurate reports on AdBlue usage, throughput levels and stock control so that you can stay on top of your fleet efficiency.
If you would like any more information about Fueltek's AdBlue pumps and storage tanks, please contact us today.