Case Study: DACHSER UK
The story of DACHSER perfectly illustrates how a dynamic company can develop and adapt in line with technological progress and the influence of globalisation on the logistics industry. 
From the beginning, the DACHSER strategy has been focused towards the sustainable growth of its networks. New regions and markets have always been developed through the establishment of branches and country organisations or the acquisition of companies that can be perfectly integrated into the existing network. 
At Fueltek, we are specialists in commercial vehicle refuelling, and worked with DACHSER on this project to incorporate efficient and reliable fuel management systems.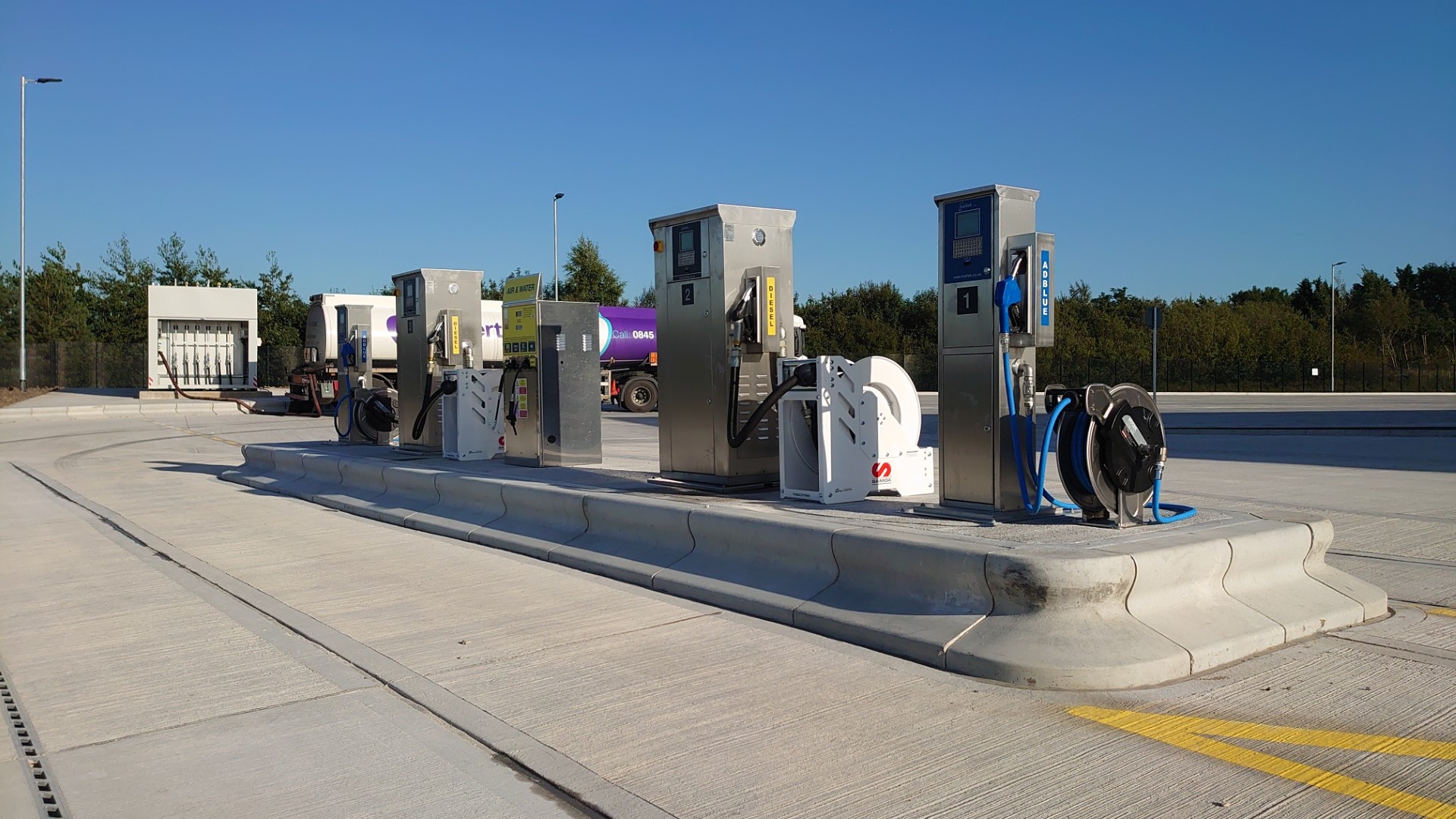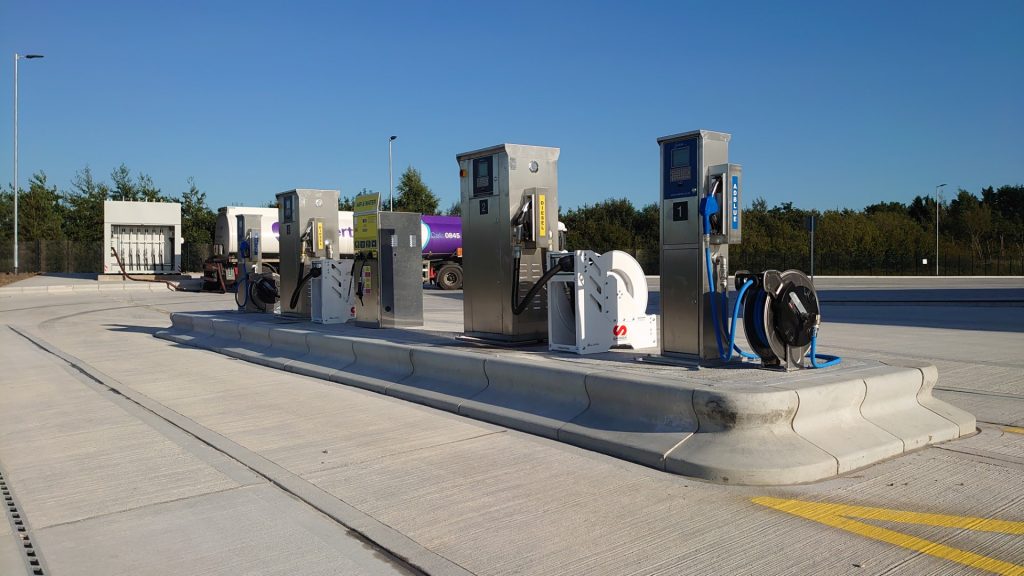 The Brief 
In conjunction with DEVELOPERS WINVIC, DACHSER approached Fueltek with a vision of improving their facilities and the services they offer. DACHSER moved from a site in Rochdale to a new purpose built site on the outskirts. This was a large project that was planned and executed on a sizable brownfield site.
They chose Fueltek to take over their fuel management supply because of our track record of delivering quality products that are installed correctly and on time. We were delighted to work with this forward-thinking company and began to implement fuel management solutions that helped them achieve their goal.
We used a product to carry fuel underground that is stainless steel lined and created to be more environmentally friendly. Degradation caused by modern bio fuel and other additives is reduced because of the stainless steel lining, making the product longer lasting than other contemporary products.
The Fueltek Solution 
Fueltek FS Fuel Tank – The Complete Package
The Fueltek FS fuel storage tank is a secure, safe and cost effective way of storing fuel onsite. The construction is of high grade mild steel, totally enclosed and fully bunded, the inner tank provides for fuel storage whilst the outer tank forms a watertight totally enclosed bund with a capacity of 110% of the inner tank contents.
FT4000AP High Dispensing Speed Pump
The FT4000AP comprises a forecourt standard fuel pump and a world class fuel monitoring system in the same cabinet. The key features of the FT4000AP are high delivery speeds for specific applications, accuracy, speed, hose and nozzle type. The display shows up to 9,999.9 litres and the 4 piston displacement meter allows for forecourt accuracy.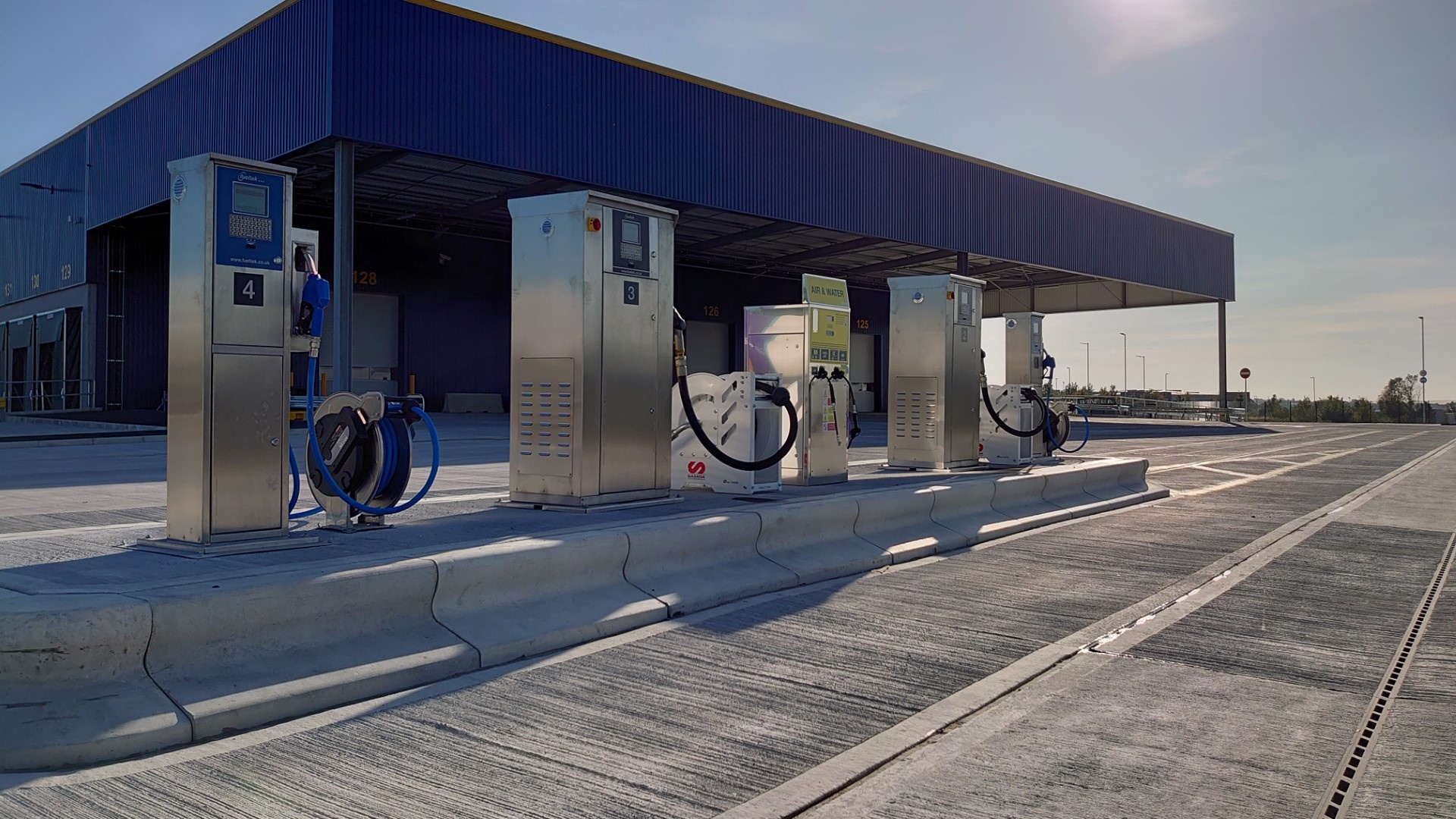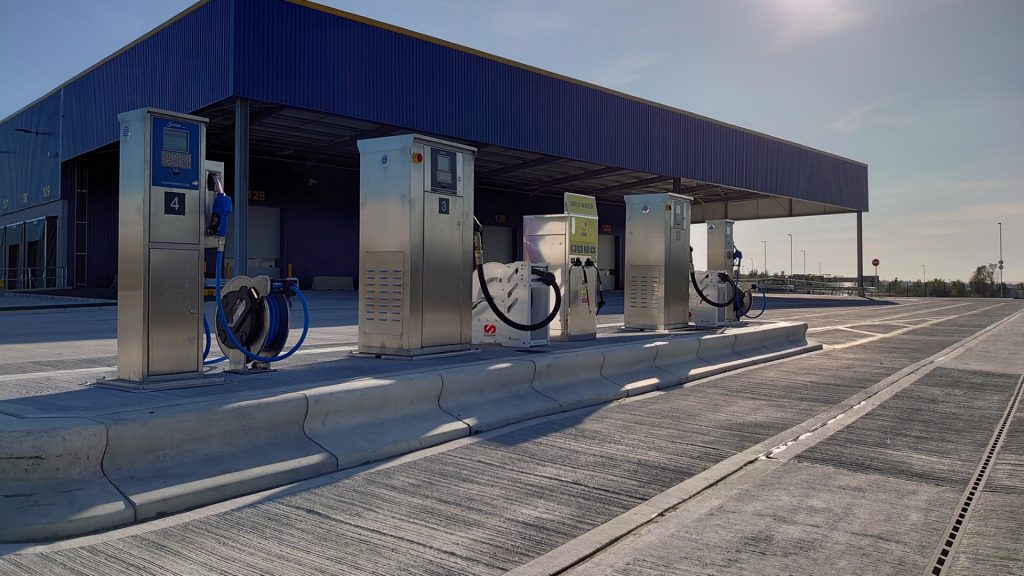 FT4000AB Pump/Fuel Management System 
The FT4000 AB has been designed as a simple yet sophisticated fuel management system and combination adblue pump. It is intended to provide complete control for commercial transport organisations dispensing adblue. The system incorporates a clear and concise graphics display, as well as a heavy-duty telephone style keypad with alpha numeric capability. 
Transactions are stored in non-volatile memory that does not require a battery back-up, which means even in the event of a mains power failure, the system will retain all data.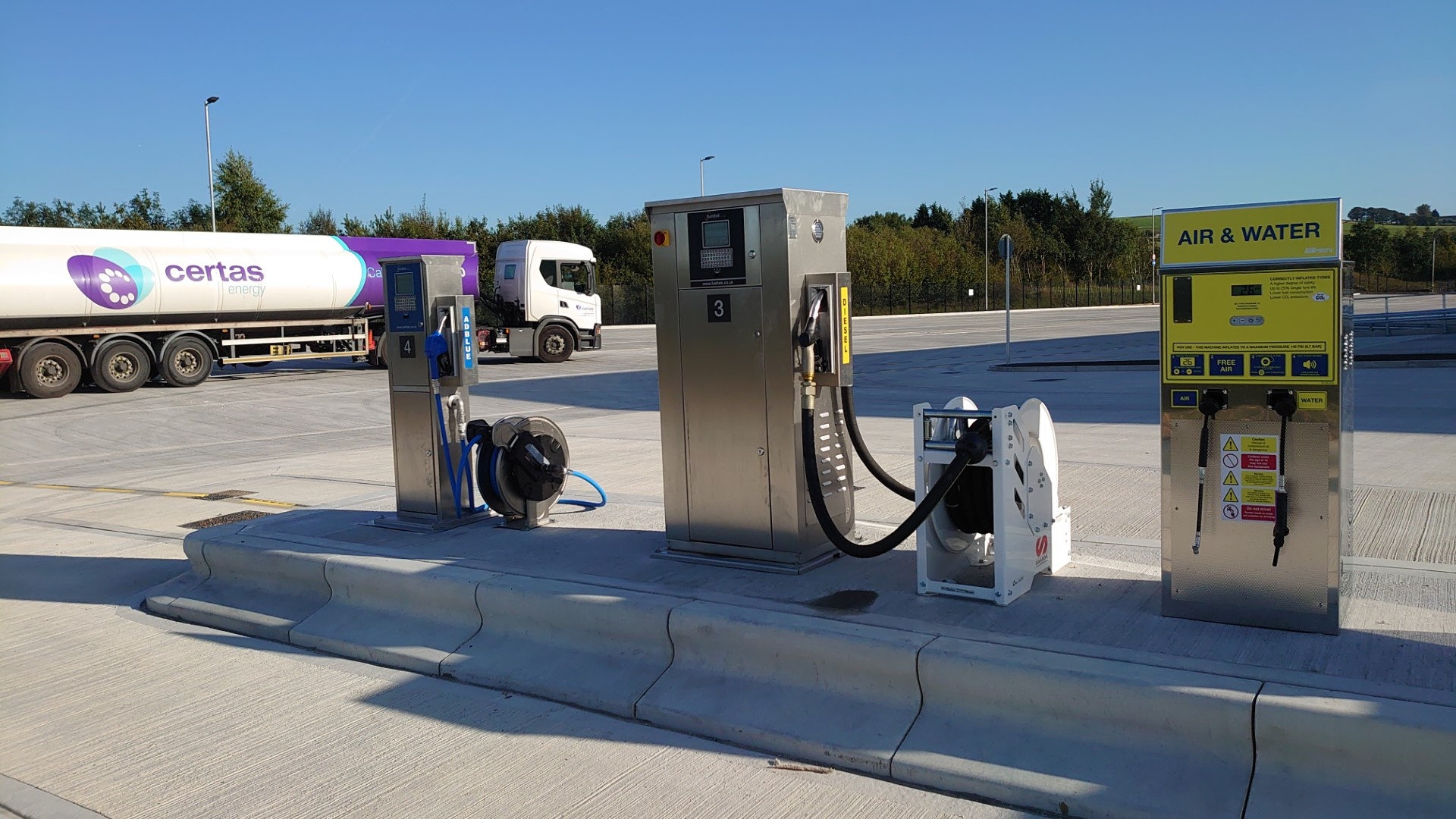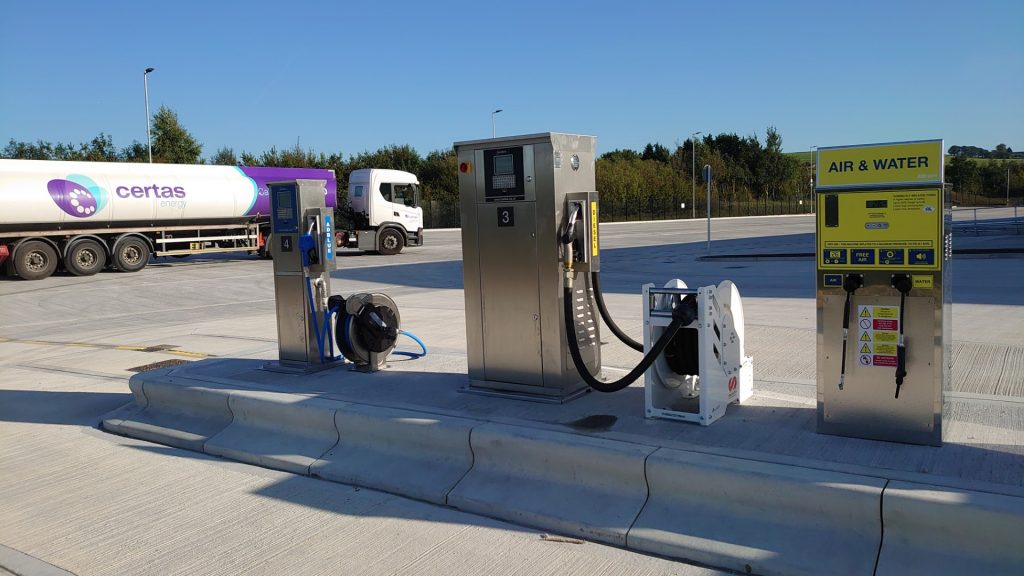 Tankwatch – Fuel Tank Monitoring System
The Tankwatch Fuel Tank Monitoring System monitors the fluid inside the tank using a series of probes. The probes are connected to a control panel which is mounted locally at the fuel tank. The control panel provides a local interface at the point of storage and assists fuel delivery drivers make safe and secure deliveries.
The Tankwatch control panel constantly displays stock level information, including ullage and alarm status. If an alarm is triggered this is indicated audibly and visually at the fuel tank. The system will provide early warning of tank leakage if unaccountable reductions in tank contents are recorded.
Tankwatch can be used in its own right to manage fuel stocks or can interface with other Fueltekfuel management systems which monitor pump throughput and stop unauthorised use of fuel — either way Tankwatch provides a powerful reporting and management tool.
---
Fueltek Continue to Build Relationships Within Logistics 
Fueltek has on-going relationships with a whole host of leading logistics service providers and we look forward to continuing to push the boundaries of fuel management solutions for our customers. 
If you would like to find out more about how we can help your business with our fuel management systems, please don't hesitate to contact us either online, or by calling us on 01254 959047. We look forward to hearing from you and working on a project with you very soon!