Case Study: Norfolk Fire & Rescue

Implementing a fuel management system is as much about the knowledge, training and understanding of fuel management as it is the physical equipment installed at the site. When Norfolk Fire & Rescue approached Fueltek in need of a fuel management system, it was their first venture into fuel management. The project was built from the ground up, focusing on ensuring Norfolk Fire & Rescue had sufficient knowledge, training and support to reap the benefits of their new fuel management system.
Norfolk Fire &Rescue are the statutory fire and rescue service for the entirety of the rural county of Norfolk, East Anglia. Their services cover over 2000 square miles of eastern England, answering over 7000 calls per year. Hundreds of people have been rescued as a result of the work undertaken by Norfolk Fire & Rescue, who attend and assist with thousands of fires, road traffic collisions and other incidents. The nature of their work means it is crucial to keep the fire engines on the roads. Fueltek was approached by Norfolk Fire & Rescue, who were looking to implement complete fuel management systems across sites in King's Lynn, Great Yarmouth, Dereham and North Earlham, to serve emergency vehicles covering all of Norfolk.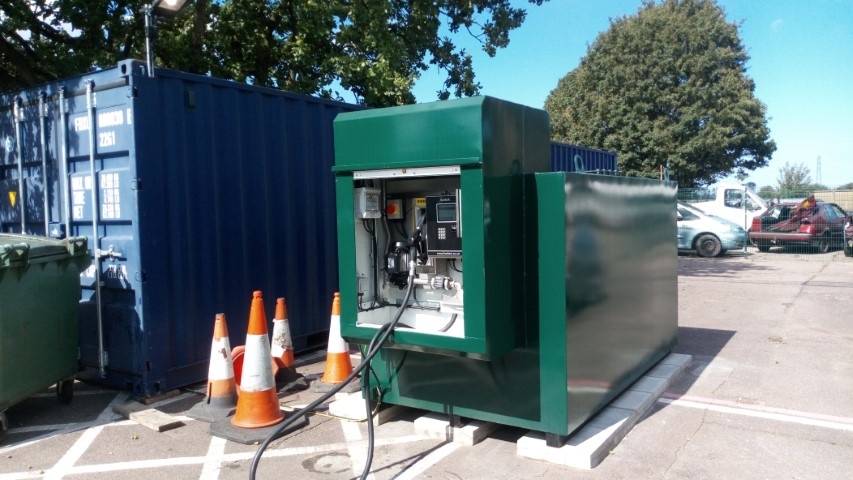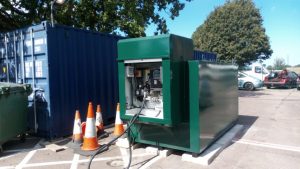 The Project

 
Norfolk Fire & Rescue had no existing fuel management system across their sites. Given the importance of keeping emergency response vehicles on the roads, the company were seeking to increase their resilience and aid in maintaining sustainable fuel levels in case fuel should ever be in short supply.
The project's main goal was to implement strategically positioned fuel storage tanks, fuel monitoring systems, and tank monitoring systems that could serve the entire country effectively from the four locations. Given the rural nature of the country, some of Norfolk Fire & Rescue's sites are fairly remote. The new fuel dispensing sites would offer a more conveniently placed fuelling station for those outlying fire stations.
As Norfolk Fire & Rescue had never worked with fuel management before, training and education of the system was also a key factor in this project. Norfolk Fire & Rescue chose Fueltek to provide and install their new fuel management systems because we offer the highest quality equipment for the best price.
Fueltek approached the project with care, patience, and attention. When building a fuel management system from scratch, all systems must be installed and commissioned to the highest standard. The training provided on completion needed to be adequate and easy to understand whilst also thorough enough to prevent time wasted in the future. We educated Norfolk Fire & Rescue on the principles of fuel management – information that we hope will serve them well long into the future.
The Fueltek Solution
As part of the complete fuel management system package installed at Norfolk Fire & Rescue's sites, we installed our Fueltek FS fuel storage tanks for secure, safe and cost-effective fuel storage. Fueltek tanks are a versatile solution to fuel storage, available in several configurations to suit each individual customer's needs. We supply tanks connected to existing fuel pumps or as part of a complete package with fuel pumps, fuel management system, content gauges and TankWatch.
Norfolk Fire & Rescue's new fuel storage tanks were complemented by FT4000 fuel monitoring system. In their case, the FT4000 was integrated into the new Fueltek FS storage tank as part of the complete fuel management package. The system is backed up by the Fueltek FMO browser-based software, allowing the customer to monitor fuel consumption from anywhere with an internet connection.
Full training was provided by Fueltek, giving the team at Norfolk & Rescue the confidence to use their new fuel management systems to the best of their ability. Support from Fueltek is always ongoing, even once the project has been completed. The Fueltek FMO software provides inbuilt troubleshooting and training documents. Our knowledgeable staff are always on the other end of the phone to offer guidance and support to our customers.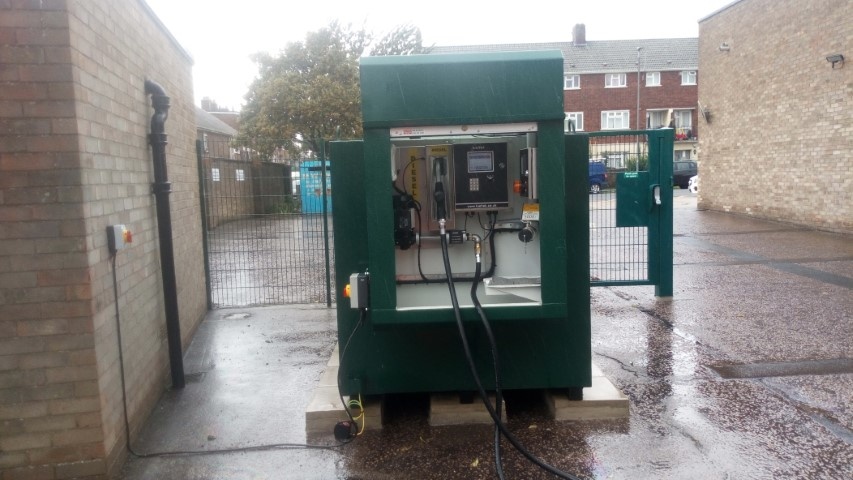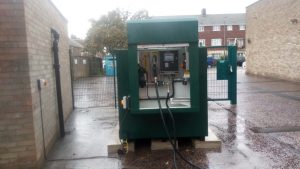 Whether we are integrating our fuel management systems with a customer's existing infrastructure or, like in Norfolk Fire & Rescue's case, building multiple fuel stations from scratch, we approach every challenge with an understanding of the customer's needs. Even if you have no previous experience in fuel management, Fueltek will ensure you emerge from the project with everything you need to manage your fuel efficiency.
If you think your business would benefit from a fuel management system, get in touch with us, our team will be more than happy to assist you.