Case Study: Home Bargains, Amesbury
A small town in the south of England, typical in every way except for its unique claim to fame. What might that be? It happens to be the oldest town in the world. No, such an accolade does not fall on a location with a Pyramid acting as the main attraction, but the very quaint town of Amesbury.

With a population of around 10,000 people, this market town in Wiltshire claims to be the longest, continuously inhabited settlement in the whole world. It has been inhabited for around 10,835 years – although this is a debated issue and it varies from source to source. As the location of Stonehenge, it might not be a surprise that this town has been inhabited so continuously and is also the site of great historical interest. It is surprising, however, that the stone structure is only 5,000 years old.
Now, it has also become an expanded location for the high street store Home Bargains, part of an expansion from their central Liverpool offices. Amesbury is now the distribution centre to enable the south of England to remain well-stocked. Something which Fueltek were in a unique position to help with.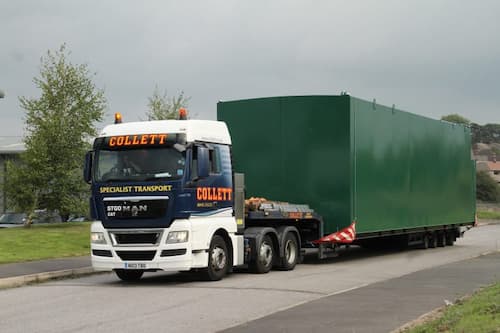 The Problem
Obviously, keeping the entirety of their southern stores fully stocked is no small task. Not only that, but a large portion of Home Bargain's distribution costs are tied up in providing the fuel for the stock deliveries to be made. So, finding a comprehensive solution for managing this fuel efficiently became a necessity for the home store suppliers.
The Fueltek Solution
In Amesbury, Home Bargains fitted a Fueltek refuelling station which enables delivery vehicles to refuel on-site. Allowing for more management control of fuel usage – giving more accountability for such a large portion of their distribution costs.
The fuel storage tank installed at Solstice Business Park, Amesbury has a capacity of 205,000 litres. Designed, engineered, built, delivered, installed, and commissioned by Fueltek, this was a huge project. The storage includes three compartments for Diesel, Gas Oil and Adblue, whilst also providing all dispensing equipment and ancillaries; such as pipe work, leak detection, tank monitoring and a comprehensive fuel Management system.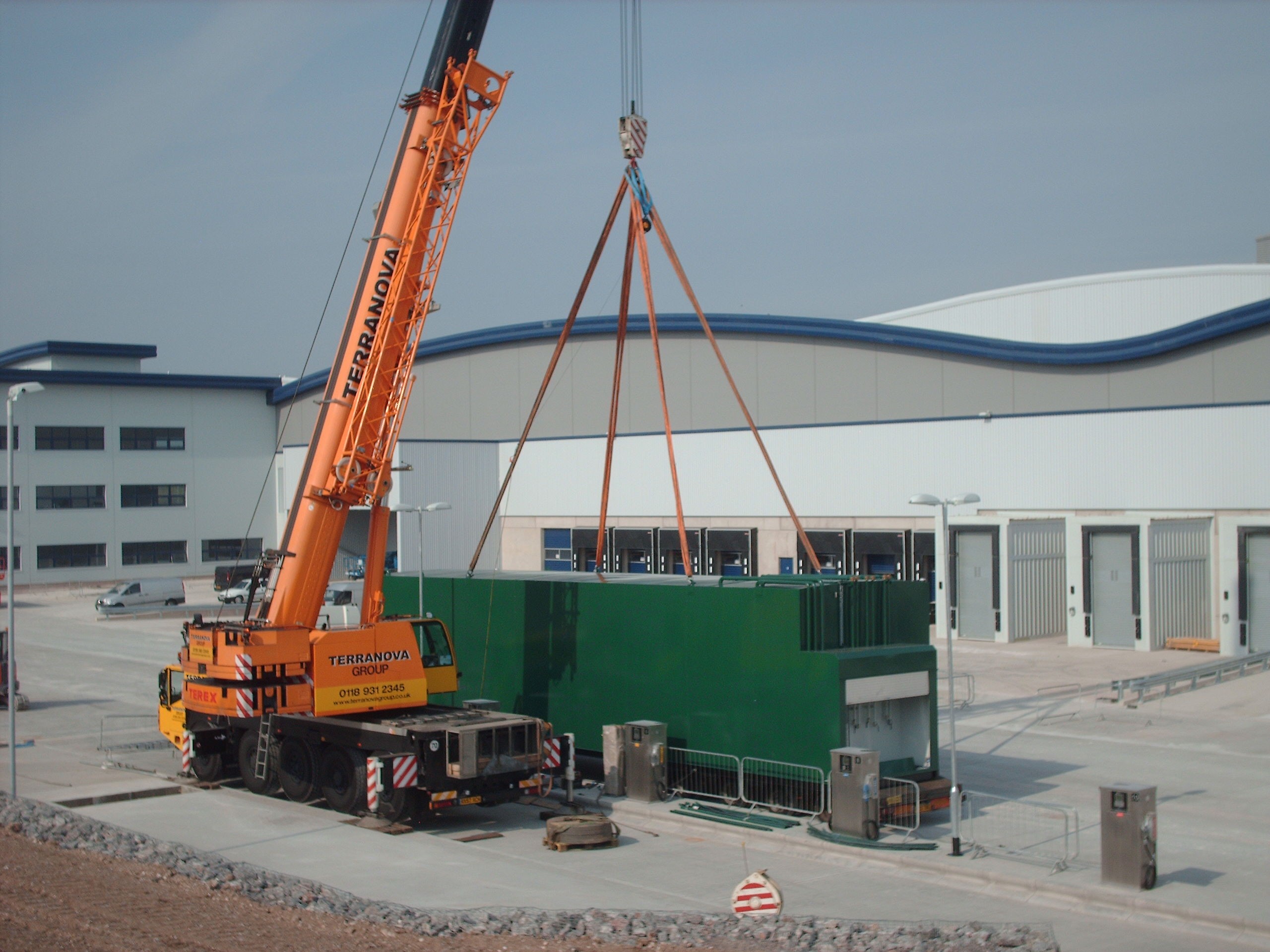 Across ten nozzles, four provide Diesel, four Adblue, two Gas Oil and a water dispenser – such an array is provided by the double side twin FT4000AP units. All dispensed products are monitored by the datatag which comes with the unit, a device which automatically identifies all entering vehicles and captures the driver's ID at the point of fuelling.
The fuel island, tank base and all equipment supplies were designed by Fueltek to create a fully comprehensive fuel dissension and tracking solution.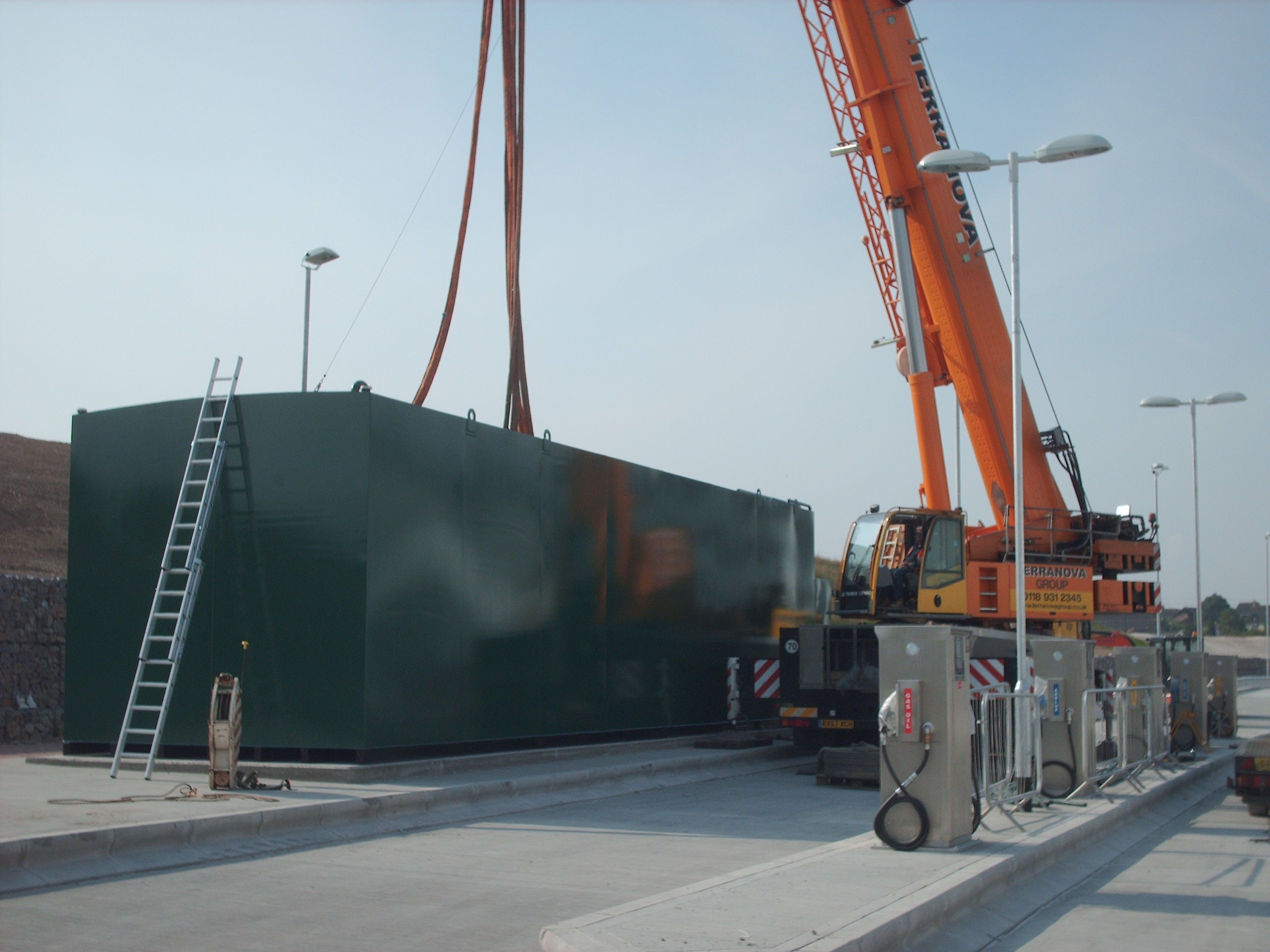 If you require an accurate, durable, and secure fuel management system solution – no matter the size of your operation – just 
get in touch
with our team and we will ensure you have the best possible service tailored to your specific needs.