How to Maintain your Bunded Fuel Tank 
Here at Fueltek, we create bunded fuel tanks that are a secure, safe and cost-effective way of storing fuel onsite.
Our tanks are manufactured to the highest standards according to the most popular sizes (litres or gallons) in a rectangular shape. However, we're able to create steel bunded tanks of almost any size or shape if needed.
Although not required by legislation, your diesel tank will benefit from an annual inspection. You should also be carrying out regular inspections and maintenance checks of your own. There should also be a procedure in place after heavy rainfall or cold weather to check for any signs of cracks, leaking or water ingress.
In this blog, we'll take a closer look at the different ways that you can ensure your tank is secure, safe and maintained.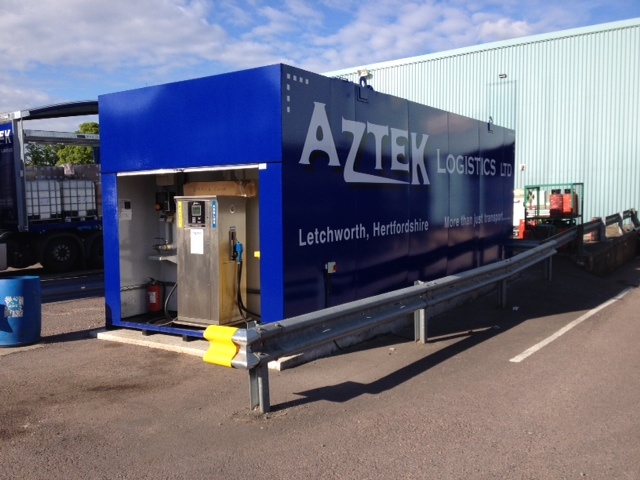 Oil Tank Cleaning
Cleaning your tank is vital to ensure that there is no trapped water inside the tank, which can lead to corrosion and leaks. Condensation will form in the tank, and as a result, the water (over time) can create a 'rusty sludge' that can cause blockages or damage to the pipes if not cleaned. 
You can reduce the risk of any build-up or severe damage by having the inside of your tank cleaned. The quicker the throughput of fuel through the tank mean less risk of water related problems. The fuel recirculated inside a fuel tank with an internal fuel pump, this would reduce risk of water related problems. But you cannot ignore the fact that at some point the tank should be cleaned.
It's important to note that cleaning a tank is a dangerous task and should only be completed by a qualified professional with the correct equipment and experience.
Regular Inspections 
Inspecting the locks, hatch and test systems of your fuel tank should become a regular task. If you frequently check for signs of damage, rust and wear-and-tear, then you can resolve these minor issues before they become a hazard. 
It's essential to check the tank base for any cracks or leaks, as well as the bund layer for liquid or litter. By inspecting your tank weekly and scheduling it into your routine, you can ensure that you are on top of any issues that may arise.

Reduce Pollution
You should only buy the oil that you need and never overfill your tank. By doing this, you are reducing the amount of waste and preventing leaks and spills that could flow into water streams or become harmful to wildlife.
Although it may be tempting to purchase oil in bulk, this can cause problems for maintenance with regards to cleaning, overflow and leakage.
Maintain Tight Pipework
The pipework and fittings on bunded fuel tanks should be checked regularly as over time they can become loose. As with regular inspections of the tank, you should be visually checking the pipework weekly. We would always recommend an annual inspection from a qualified engineer or specialist to ensure that the tank is safe and secure.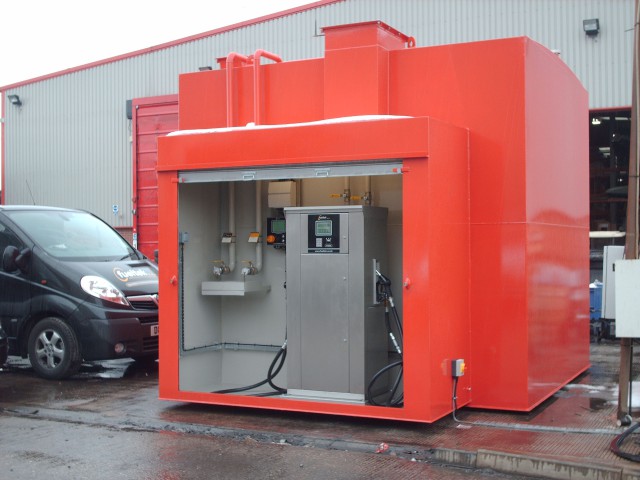 Additional Rain Checks 
Following heavy rainfall, it's essential to check your tank and the surrounding area to ensure that no water is flowing inside. As mentioned above, condensation and water inside of the tank can cause problems in the long term. 
We would always advise checking for rainwater at the bund layer too, as you will encounter issues if the inner tank leaks when filled with rainwater — it would leave no capacity for the oil. 
---
Fueltek provides bunded fuel tanks and custom fuel tanks with a wide array of capacities ranging from 1000 litres to 200,000 litres. Whether you have a small or large fleet, we can guarantee efficient fuel management solutions for your business. 
If you would like to find out more about our fuel management systems, please don't hesitate to contact us either online or give us a call on 01254 959047.