The Benefits of AdBlue Pumps 
Here at Fueltek, we manufacture and install Adblue pump tanks, storage tanks, and fuel monitoring systems. 
We're proud to offer an extensive range of AdBlue solutions that give you complete control over your fuel management, including our high-quality FT4000AB AdBlue pump.
There are many benefits to having an on-site fuel management system, such as lower costs, fewer fuel discrepancies, and a reduced amount of fuel theft incidences. 
In this blog, we'll look at exactly what AdBlue is, how it works and the benefits of installing these innovative systems.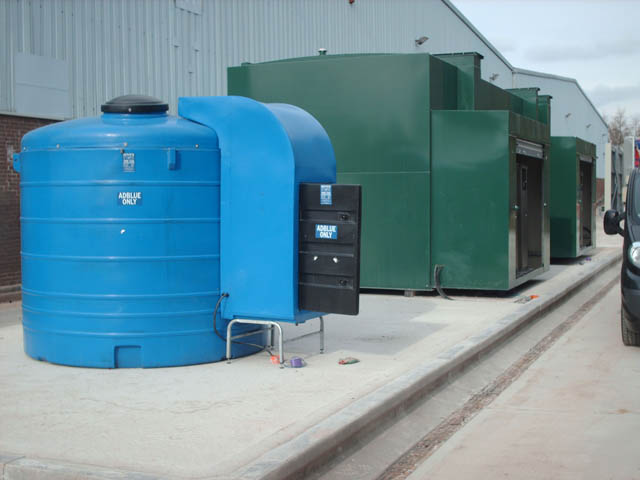 What is AdBlue and How do our Systems Work?
AdBlue is a non-toxic, colourless substance intended to work alongside a recently developed technology called selective catalytic reduction. It is a relatively new product that helps to reduce the overall carbon footprint of the transport industry.
The low-cost, non-toxic liquid is made up of water and urea, often referred to as carbamide. The fluid is injected into a catalyst in your vehicles exhaust system. After the AdBlue has been injected, your exhaust emissions will consist of water vapour and nitrogen — natural gases that pose no environmental risk.
AdBlue technology has been used effectively in the transport industry for years and its reliability is better than ever.
Dispensing and Monitoring your Fuel Usage 
One of the main benefits of having an on-site fuel management system is that you'll have 24/7 access to fuel.
Our FT4000AB system is one of the most economical ways of ensuring all your vehicles are fuelled. This system is also the perfect fuel solution for dispensing and monitoring your AdBlue tanks.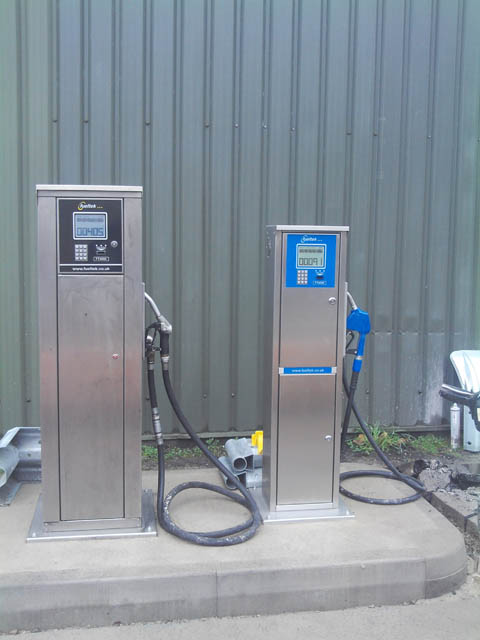 We can set up the FT4000AB in several different configurations and you can choose whether you'd like it to function as a pump or dispenser only. Our systems allow you to connect to any fuel management system through an in-built pulsed output or as combination/Integrated AdBlue pump/AdBlue monitoring system.
Interestingly, the monitoring system (when integrated with the AdBlue pump) can control and monitor three other external fuel pumps of any product type.
Each of our pumps come with a 12-month part warranty and operate at a standard speed of 35 litres per minute.
Save Time and Reduce Costs 
Another benefit of having an on-site system is that it's widely considered to be more efficient than alternative methods, like fuel cards. 
If your business is currently using a fuel card system, this usually means that employees will have to travel to fill up. The downside to fuel cards is that employees may have to make detours or encounter traffic disruptions while making their journey. 
With AdBlue, you can rest assured that employees will complete jobs quicker and more efficiently by reducing the possibility of wasting time in traffic or eliminating resources while travelling for fuel.
Reducing your Emissions  
Possibly the most significant benefit of using AdBlue in your diesel vehicle is that it reduces the emissions of mono-nitrogen oxide, which will lessen the negative impact your business currently has on the environment.
AdBlue is classified in the safe minimum risk category for fluids in the UK due to its non-flammable properties. The use of AdBlue was brought into EU legislation to help reduce commercial vehicle emissions' contributions towards climate change.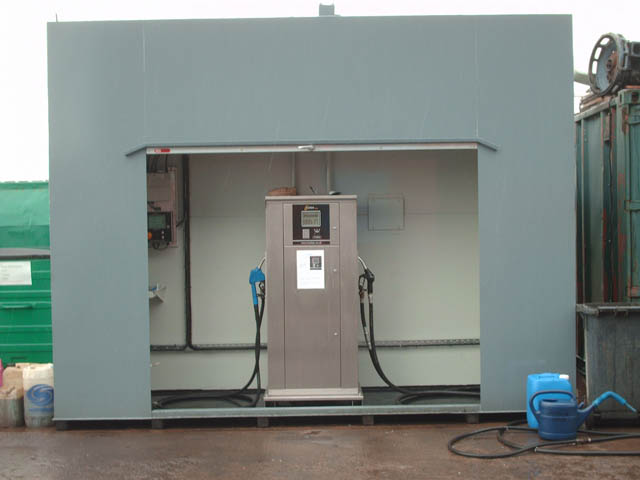 By using AdBlue, you can look at gaining accreditations and running a more sustainable fleet. There are plenty of awards and recognitions for you to achieve, such as the FORS accreditation.
---
If you'd like to find out more information about our AdBlue tanks, pumps or other solutions including diesel fuel pumps with Fueltek, please get in touch or call us directly on 01254 495957. 
We offer a complete service that covers everything from your site's requirements to the standards related to electricity or the environment, so feel free to get in touch with us for more detailed information.