IoT Technologies in Fleet Management
IoT technologies have filtered their way into almost every industry over the years, and you may be surprised to hear that they are now well embedded in the fleet management industry. From modern fuel management systems to GPS trackers on vehicles, the industry has hugely benefited from IoT technologies, and will continue to do so for years to come.
Here, we discuss what the IoT actually is, whilst taking a look at some of the technologies used in the industry that utilise IoT extensively.
What Is IoT?
First and foremost, it's essential that we address what IoT actually is and what it stands for. The Internet of Things, usually referred to as IoT, is a term that encompasses anything that is connected to the internet. In most cases, you'll find that IoT refers to any objects that "talk" to each other, or in other words, are connected to each other.
The IoT has grown rapidly in recent years, and has affected the way that each of us lives our lives today. For example, if you have a smart phone, it's likely you have connected this up to another device via Bluetooth, whether that be a fitness tracking watch or your vehicles stereo.
In the business world, IoT technologies are being used to connect devices with automated systems, which enables the technology to gather information, analyse it and then create some form of action. This helps humans in their job roles, as they are able to quickly gather data which they can then act upon to make improvements to their service.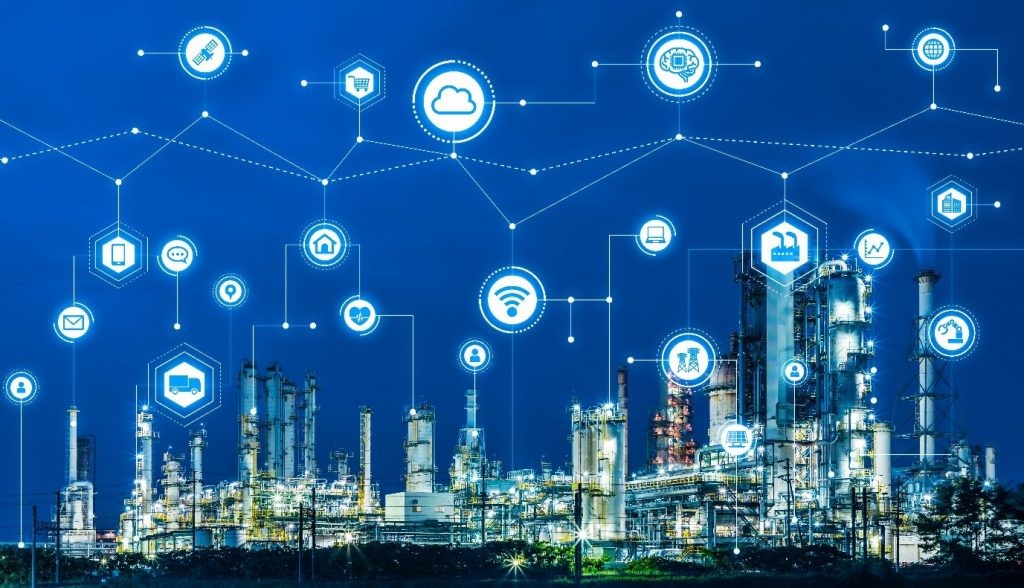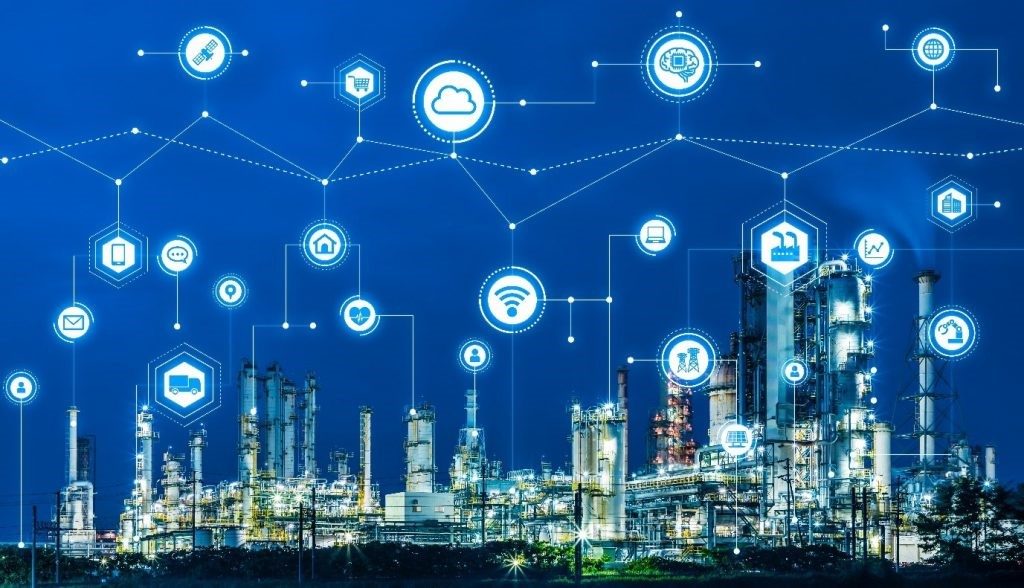 Fuel Management Systems
Fuel management systems are one of the most advanced pieces of IoT technology available to fleet managers at present, and they allow fleet managers to extract mileage readings from other web connected devices to improve data capture at the point of fuelling. At Fueltek, we use an API to extract all relevant information and then incorporate this into our reporting system, Fueltek FMO.
A modern fuel management system package should incorporate a number of technologies to ensure that fleet managers are able to get a complete picture when it comes to the amount of fuel they are using on a weekly, monthly and yearly basis. Utilising a fuel monitoring system, Fleet managers have access to a whole host of data both on desktop and tablet, so you can rest assured that you are able to keep a close eye on fuel usage, whilst also effectively preventing any fuel loss due to theft.
When pairing our FT4000 system with Tankwatch, fleet managers have access to both pump throughputs and tank throughputs; this gives businesses more accurate fuel insights and can highlight any discrepancies in the total amount of fuel used. For example, if fuel is stolen directly from the fuel tank, or if a tank has a leak, you would not be able to track this by having the FT4000 as a standalone product, as Tankwatch would pick up any irregularities in this scenario.
Utilising both systems hand in hand allows managers to respond effectively if short deliveries are made, or if the pump is out of calibration and is dispensing incorrect amounts.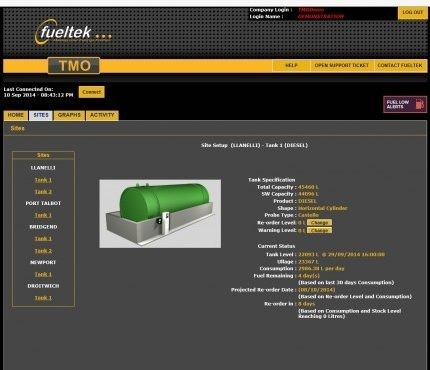 GPS Tracking
GPS tracking is another great example of IoT technologies being used in the fuel management industry. As fleet managers are able to track their drivers in real time, you gain a real insight into how efficiently and effectively your fleet is operating on a day to day basis by using this technology.
Whilst it's important to mention that you can't connect your fuel management software to your GPS tracking directly, you can cross-reference data gathered from Fueltek FMO with any problem vehicles GPS.
If you happen to find a particular driver or vehicle is using more fuel than anticipated, you can refer to the GPS tracker to see if there is a more fuel-efficient route that your driver could take. That may mean taking a longer route than the driver had originally taken, but it may have significantly less build up of traffic, or could have less areas that your driver needs to stop the vehicle.
If you find that your driver is taking optimal routes and your fuel consumption is too high, it could be worth having your vehicle checked over by a mechanic to ensure there are no underlying issues that are causing increased fuel consumption.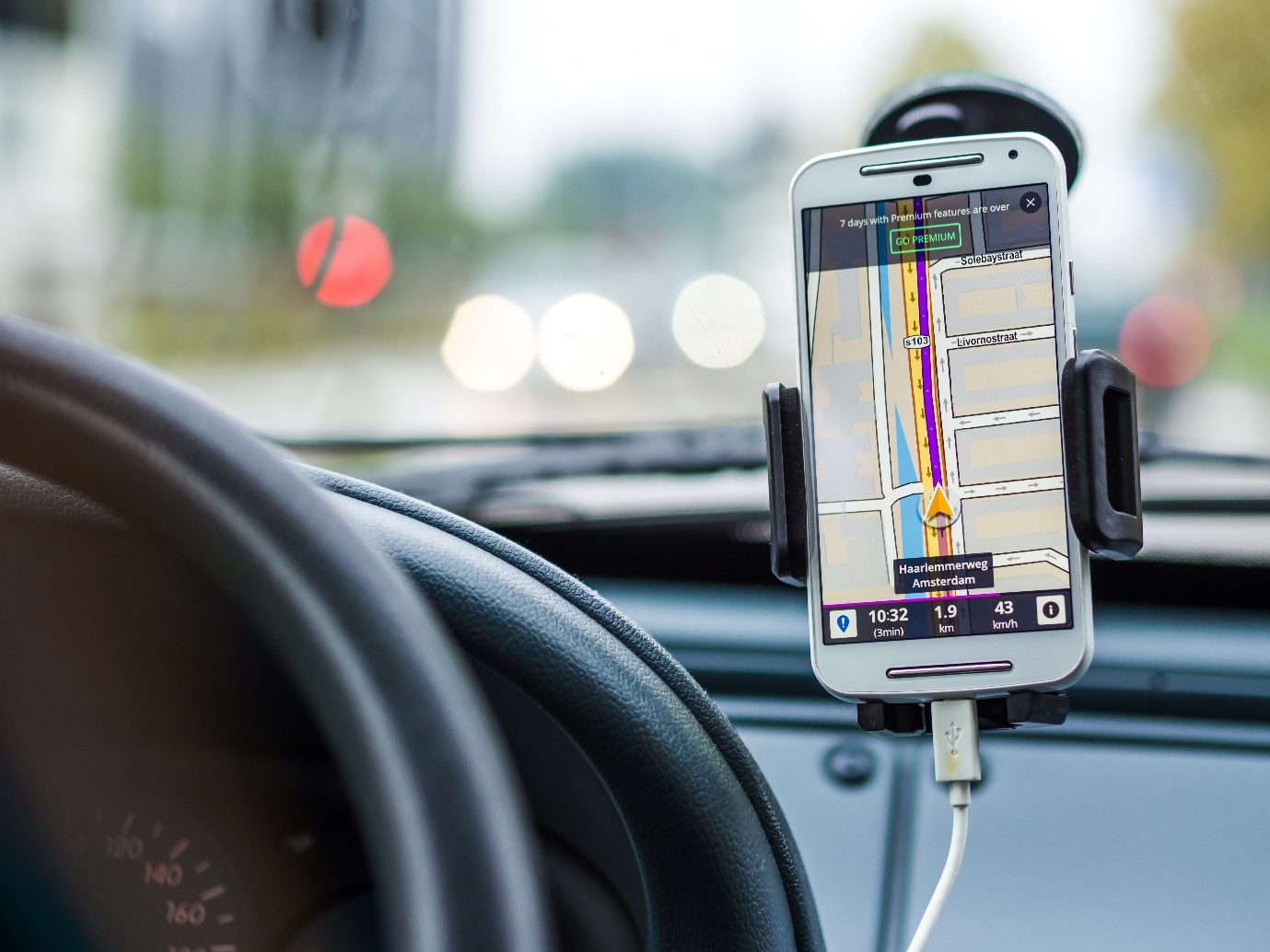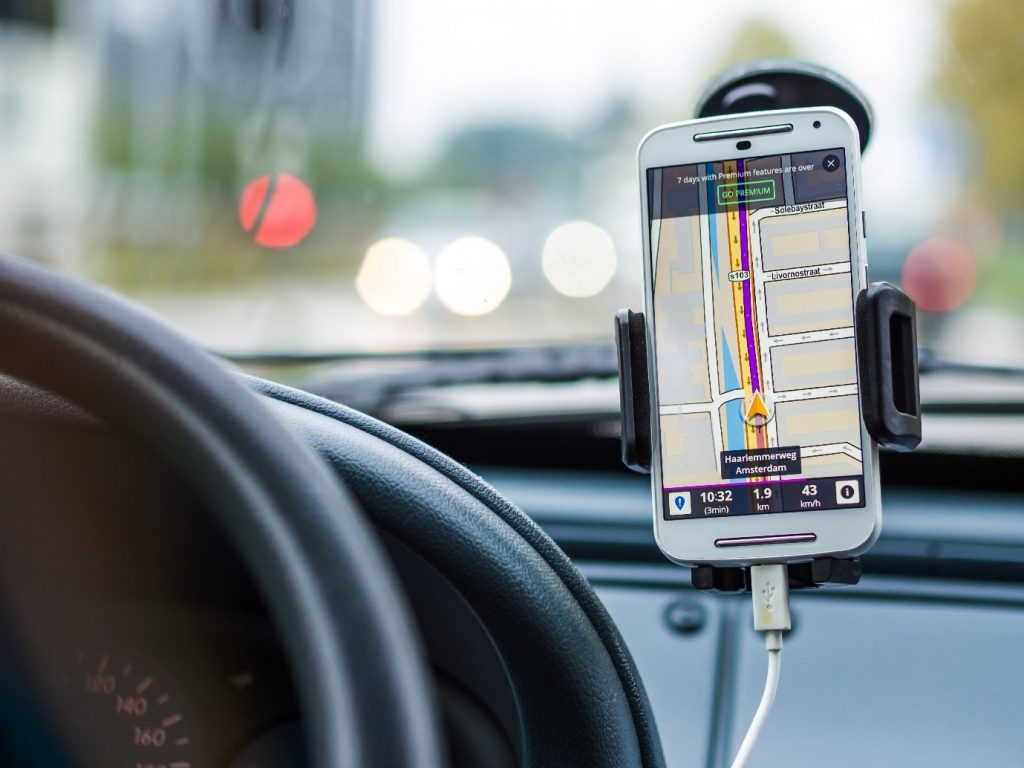 If you are looking for a cost-effective modern fuel management system to enhance your fleet's efficiency, then look no further than the offering here at Fueltek. We have an all-inclusive offering, giving you access to everything you need to set up the perfect fuel management system for your fleet. We offer
diesel fuel pumps
,
fuel storage tanks
,
fuel tank monitoring systems
and tracking software and an online portal to keep a close eye on all fuel consumption.
Want to find out more about how we can help your business? Feel free to contact us today by using our online enquiry form or by calling us on 01254 291391. Our team would be more than happy to help you further.