Sustainable Fleet Management
Sustainability is increasingly becoming a crucial consideration for commercial fleets in the UK, owing to the need to minimise their environmental impact and meet regulatory requirements. In recent years, there has been growing concern over climate change and air pollution, which has led to stricter emissions standards and regulations. Read on to discover ways HGV managers reduce their company's environmental impact with sustainable practices.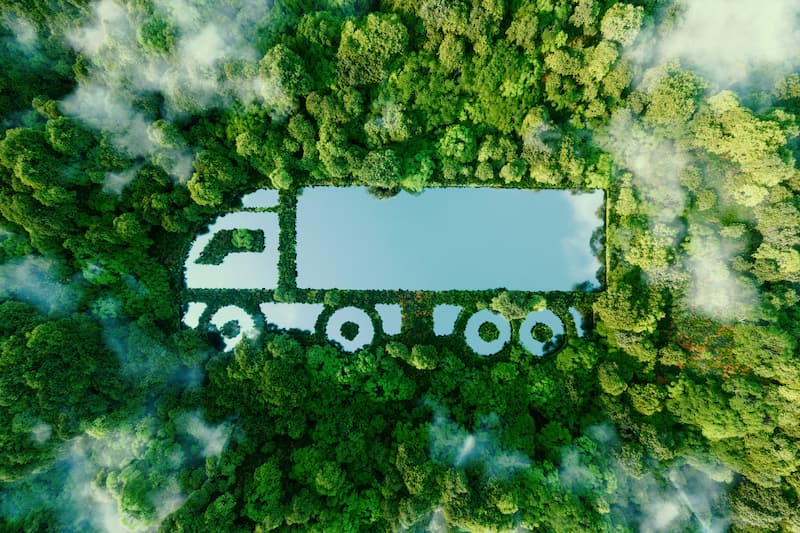 Reducing Fleet Impact on the Environment
Commercial managers are under pressure to improve their HGV fleet's sustainability and reduce their carbon footprint with sustainable practices that align with the country's environmental goals, such as NetZero 2050. As a result, companies prioritising sustainability benefit from improved public image and customer loyalty whilst helping our economy protect the environment. Challenging your company's impact on the environment with fuel usage demonstrates environmental responsibility while benefitting from reduced operating costs.
This goal is achievable through many different methods, such as improving driving practises, investing in less harmful fuels and embracing efficient route planning.
Eco-Driving for Fuel Efficiency
For HGV drivers to maximise fuel efficiency, there are many various efficient practices, such as eco-driving, that can easily be implemented. Although seemingly minor, actions like reducing engine idling, driving safely, and maintaining a moderate speed can significantly impact fuel efficiency.
Driving dramatically may seem like an efficient way to complete work quickly, but it's dangerous and increases fuel consumption. In addition, speeding, overtaking, and taking shortcuts can lead to accidents and unnecessary fuel usage. Instead, offer your drivers refresher training courses to improve driving skills and prioritise safety and fuel efficiency.
While not always possible, reducing the weight of your cargo can also enhance fuel efficiency. Before starting a job, assess your vehicle and remove unnecessary tools or materials. This way, you can streamline your shipment and reduce fuel consumption, benefiting your business and the environment.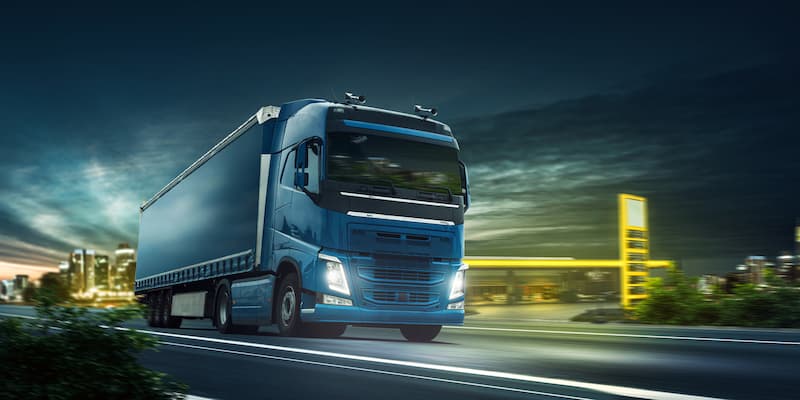 Eco-Driving Tactics
Eco-driving has several key elements that can help reduce fuel consumption and promote safer driving practices. By adopting these principles, drivers can contribute to a more sustainable and efficient transportation system and lower costs by reducing their visits to public diesel fuel pumps.
One essential element of eco-driving is driving smoothly. This involves anticipating changes in traffic flow and avoiding sudden braking or acceleration whenever possible. Gradual speed changes can also help increase fuel efficiency and reduce wear and tear on the vehicle.
Another crucial component of eco-driving is limiting accelerator use. For instance, when approaching a downhill area, drivers can reduce fuel consumption by remaining in gear and lifting their foot off the accelerator at the earliest safe opportunity. This activates a fuel cut-off switch for many vehicles, which can help conserve fuel until the accelerator is used again.
In addition to driving smoothly and limiting accelerator use, avoiding excessive speed is also essential for eco-driving. Higher speeds increase fuel consumption, leading to more abrupt braking and harsh driving. By maintaining a moderate speed and avoiding sudden manoeuvres, drivers can reduce fuel usage and promote safer driving practices.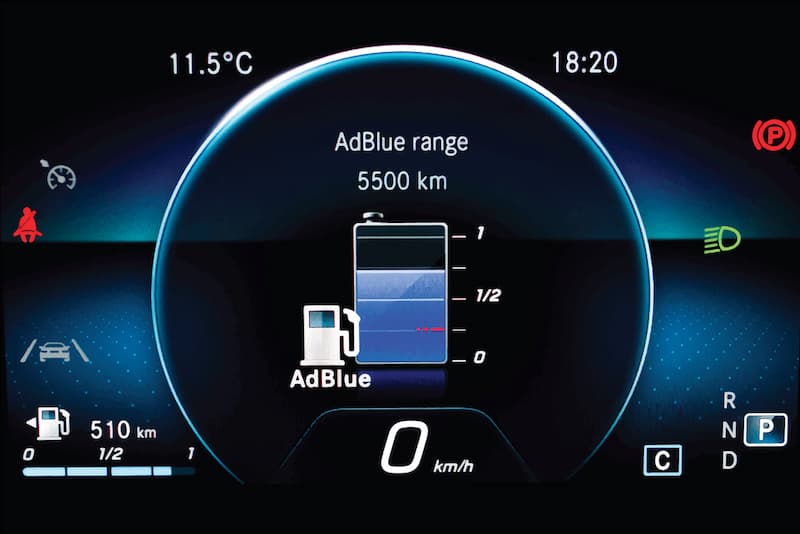 Invest in Better Fuel
AdBlue for Reduced Emissions
One of the most compelling advantages of opting for AdBlue is its immediate availability, making it a practical solution for fleet managers looking to reduce their environmental impact. In addition to lowering harmful emissions, AdBlue is a cost-effective additive that is readily accessible to commercial fleets today.
By adding AdBlue pumps to their fleet fuel plan, fleet managers can lower their vehicles' emissions to far lower levels without requiring any significant changes to their current fleet. This means that they can enjoy eco-friendliness benefits without compromising their operations or stretching their expenses. To maximise cost savings installing, you could consider adding AdBlue pumps onsite for a practical and affordable solution to help commercial fleets meet their environmental targets today.
HVO: The Future of Low-Carbon Diesel
HVO diesel fuel is a blend of hydro-processed renewable organic matter (HROM) and conventional diesel. It's produced from renewable resources such as algae, woody biomass and municipal solid waste. Otherwise known as a Paraffinic fuel or green diesel, this fuel can also be made from the carbohydrates commonly found in plants and will be an excellent substitute for current diesel for many reasons, such as:
50% reduced emissions of pollutants that cause smog, acid rain and global warming gases like carbon dioxide (CO2).
Lower costs and prices as this fuel uses renewable organic materials like non-food grade crops and animal fats that would go to waste.
HVO will adopt the same infrastructure network that currently exists for diesel, creating a streamlined transition from the previous fuel to this new and improved alternative.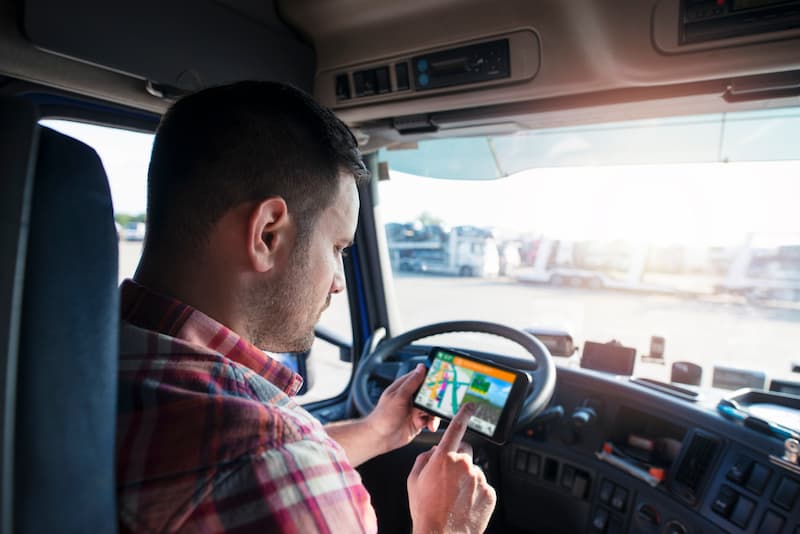 Planning Efficient Routes
It is common knowledge that the biggest expense when it comes to fuel for drivers is the journey to their destination. It is an unavoidable cost when running a fleet. However, a significant amount of fuel can be saved during any trip by simply planning a more efficient route. While many fleets have set routes for work, especially repeat deliveries, relying solely on these routes can prevent managers from improving their drivers' fuel efficiency by discovering new and better journeys.
Planning a driver's journey allows a manager to consider specific factors impacting a vehicle's fuel expenditure. For instance, flat terrain will use less fuel than hilly terrain, and any known roadworks will increase the planned delivery time and cost more fuel. It is essential to note that the shortest distance on a map may not always be the most efficient route. If you have invested in your onsite fuel storage tanks, you can determine how much fuel your drivers need to complete the job.
GPS units are quite useful in achieving this goal. By installing them in the driver's cab and pre-programming the best route, none of your drivers will accidentally take a longer journey or get lost, which saves a significant amount of fuel. Google Maps has recently added a new feature to prioritise the user the most environmentally friendly route to reduce emissions.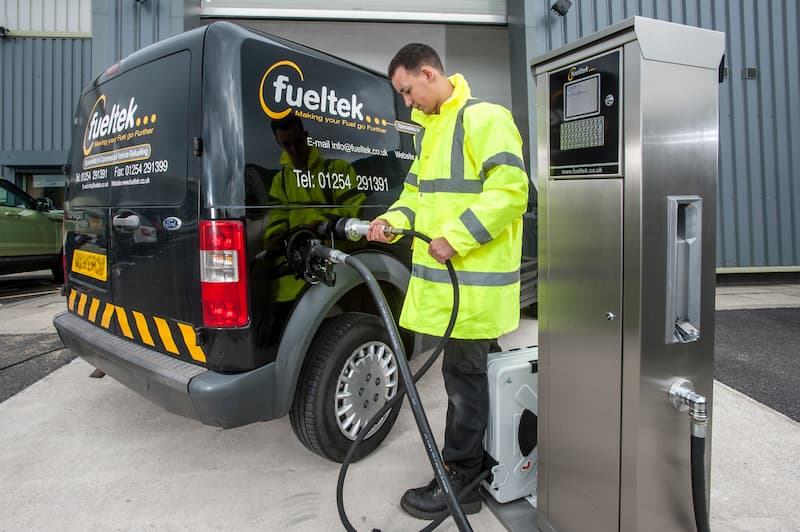 Onsite Fuel Systems for Commercial Fleets
For a comprehensive solution, you must invest in an onsite fuel management system for your commercial fleet. This will be the combination of the following:
At Fueltek, we specialise in designing, manufacturing and installing bespoke fuel systems for commercial companies. With our complete fuel management package, your business will be well-equipped to optimise your operations for improved sustainability while benefiting from reduced costs. Contact us to discuss the needs of your fleet and discover how we can help.