What You Need to Know About Fueltek Software
At Fueltek, we provide fuel management systems, fuel dispensing pumps and fuel storage tanks to help commercial transport or haulage organisations take control of their fuel consumption. The efficient management of fuel use is a valuable asset to profitability, allowing businesses to plan, cut costs and improve the overall efficiency of their operations.
In order to manage all the data collected by our fuel management hardware, we have online fuel management software : Fuel Manager Online (FMO). This web-based programme can be used on any device with an internet connection, requiring just a login and a password. This software completes the Fueltek fuel management system and can track all fuellings at any site or location in your organisation and is ideal for large vehicle fleets with multi-users and multi-site applications.
Here's what you need to know about our fuel management software and how it can help your fleet.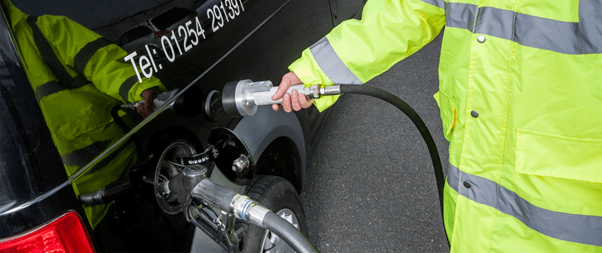 Fuel Manager Online
FMO software predominantly deals with our FT4000 range and dispensing pump interfaces, though it can be used with any Fueltek Fuel Access Control Terminal (FACT). It provides you with transaction information on pump throughputs, stores vehicle data tags and driver details, runs reports and keeps track of stock control.
FMO is a scalable solution for larger fleets, allowing administrators to create password-controlled access limits for users of specific screens and functions. There is no need to install any software on computers, so you do not have to worry about system hang-ups or software crashes. It needs minimal network requirements, and any updates made to the software are immediately and universally available to all users.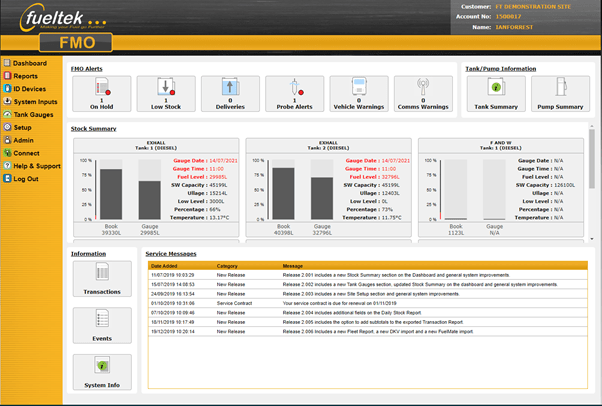 Key features of FMO include:
Downloadable transactions
All transactions that have taken place at fuelling locations can be downloaded and processed, so they can be displayed and easily read on any device.
Administrators can monitor fuel user activities in real-time, always giving you access to the most up-to-date information and data.
All activities logged on FMO can be viewed at a future date, giving you access to valuable, historical data.
Reports generated by FMO can be exported into Microsoft packages like Word or Excel.
FMO is flexible and easy to learn, so multiple employees can access and navigate the system efficiently.
Low stock/re-order alarms
The system automatically alerts users to low stock levels and reminds them when new fuel orders are needed.
With FMO, fleet managers can maintain comprehensive datasets about their drivers, vehicles, and stock control of their fuel. The system can provide you with alerts and warnings about stock movement, alarms for overfilling, and water detection. With FMO, you have complete control over your fuel and access to essential pieces of data, which can then be used to influence future business decisions.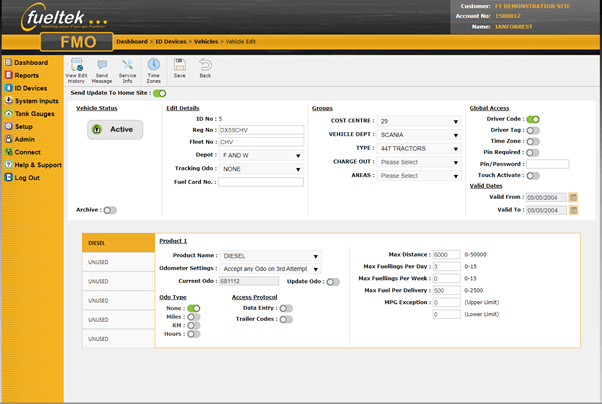 Fueltek TMO
Fueltek TMO is used in conjunction with TankWatch, a hardware system that monitors the fluid inside a tank to provide accurate stock level information and provide alarms in the case of leakage. This powerful reporting and management tool can be used to help deter theft, detect fuel deliveries, alert fleet managers to unusual stock movements and check stock levels at any time, anywhere.
TMO is a web application and fuel stock management system that works in the same way as FMO, in that it can be accessed anywhere with just an internet connection and login details. It is ideal for multi-user applications and requirements for bulk tank management capabilities. It has a user-friendly report generator, and the reports can be filtered by date and time. The system can also predict when fuel will run out and provides alerts to fleet managers, so they know to schedule deliveries.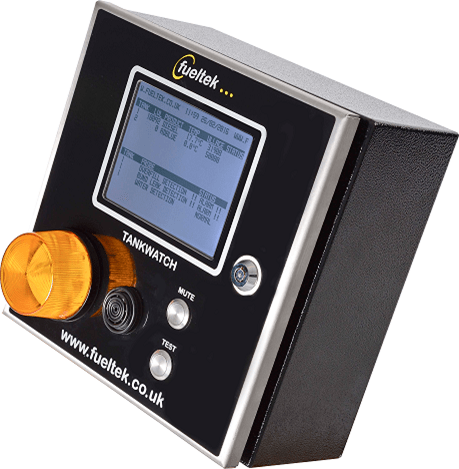 TMO communicates with the TankWatch hardware using a GPRS modem (General Packet Radio Service) to provide accurate, up-to-date information.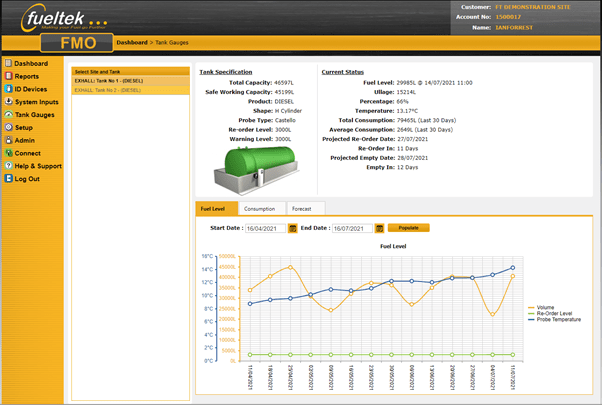 With TMO, you can set up automatic emails to arrive at your inbox on a daily, weekly or monthly basis to inform you about current fuel stock levels, deliveries or predicted future stock levels. TankWatch, in conjunction with TMO, provides
fuel monitoring
using its control panel mounted at the fuel tank to display the stock level information. It can be used to manage fuel stocks in its own right, or it can interface with our other fuel management systems to help prevent the unauthorised use of fuel.
To find out more about our fuel management systems, do not hesitate to contact us today.