A Focus On: Diesel Fuel Pumps
Fueltek has many years of experience designing, manufacturing, and delivering monitoring systems and dispensing pumps to various sectors. Our experience and wealth of knowledge allow us to understand everything there is to know about managing on-site fuel, fuel effectively, correct fuel storage and how monitoring your company's fuel consumption can save your business money in the long run. Our equipment and software are designed with commercial fleets in mind and can monitor and report on any type of fuel used – diesel/petrol/lpg/cng/ev .
As part of our ongoing series of articles in which we explore Fueltek products in more detail, today, we are focusing on our range of diesel fuel pumps today.
What is Diesel, and Why Is It Used?
Diesel is the most common fuel used for transport in the UK. Diesel is the most efficient for powering larger vehicles, most transport organisations store fuel on-site and have a requirement for diesel fuel pumps to keep their fleet powered. Diesel is preferred for powering larger vehicles because diesel engines have higher low-end torque. Larger vehicles require a considerable amount of force to run at slower speeds, and diesel provides that low-end torque making it efficient to use. There is also evidence that diesel maintenance costs less.
The Fueltek Range of Diesel Fuel Pumps
If you are powering a large diesel fleet, then it makes sense to have diesel on hand to refuel from your central location or locations. Storing bulk fuel on site can save a lot of money compared to other options. In addition, there are many benefits of storing fuel on-site, including improved monitoring of fuel usage and minimising pilfering and theft.  There are several Fueltek Diesel fuel pumps to consider when implementing a diesel fuel monitoring system at your site.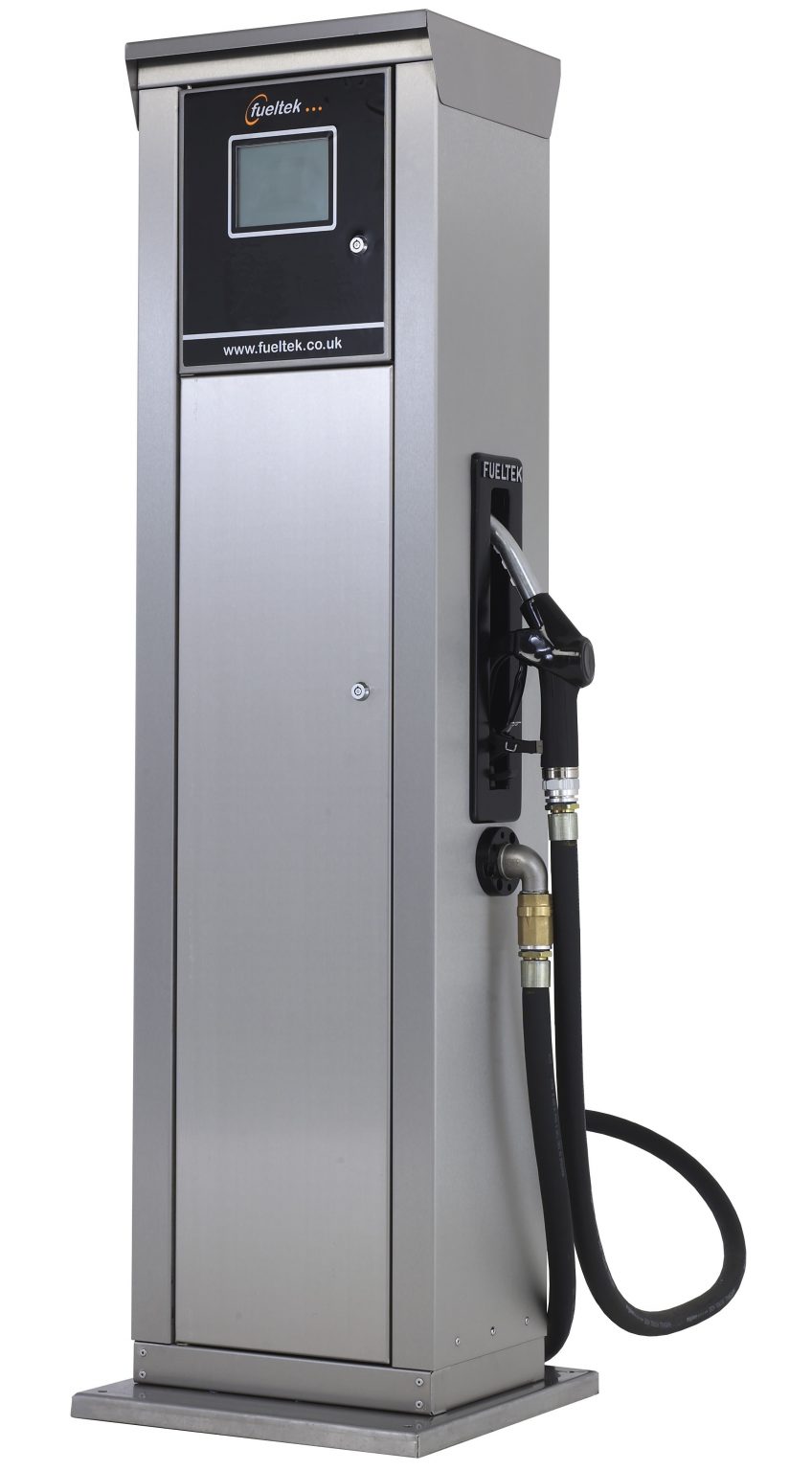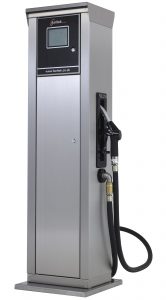 FUELTEK 4000AP
The FT4000AP is a complete fuel management system offering full control for commercial transport organisations dispensing fuel on site. The hardware, a stainless steel fuel access control terminal, communicates with Fueltek's fuel monitoring system browser-based software. It is a 230-volt single-phase pump that can be specified as a 50, 75, 70 or 90 litre per minute fuel pump. You will receive a 3.6-metre hard wall nozzle, and auto cut off nozzle as standard, though we can supply extended fuel nozzles if required. The FT4000AP uses GPRS modems to allow internet connectivity. You can display communications to the operator through the screen on the pump or send information back to the fuel monitoring system for reporting, stock control, and maintaining tables. Several access methods are offered with the FT4000AP, including mag stripe card, datadisk, datacard and datatags (which are our preferred method). The datatags supplied have a guaranteed usage for the life of your system.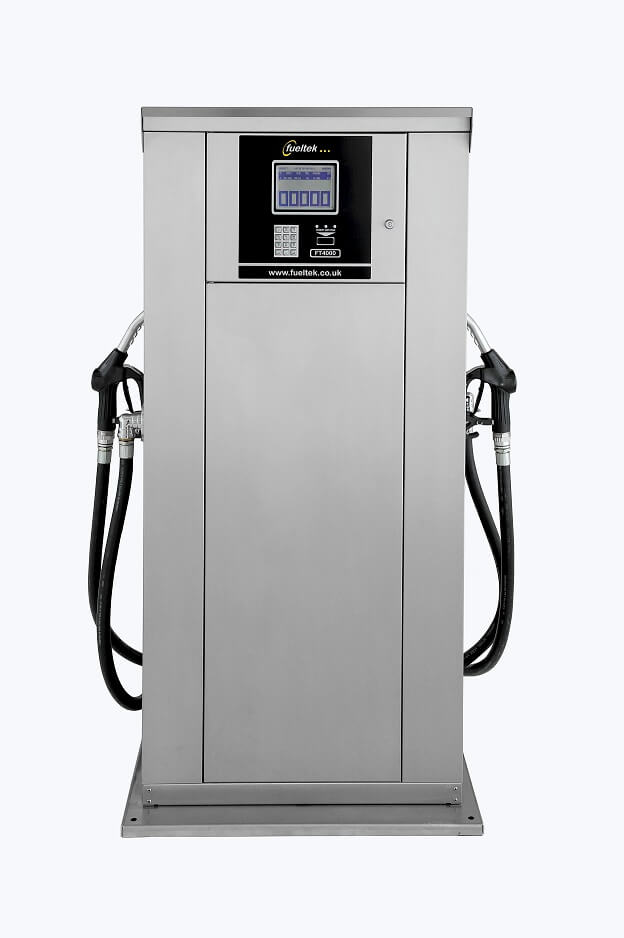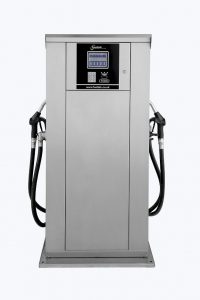 FT4000AP- Twin Pump Dispenser
Much like its single pump dispenser, the FT400AP twin pump dispenser allows for filling two vehicles at once. There are two meters, two motors, two pulse transducers and two pumping units. One of the benefits of this stainless steel unit is it can also feature a 150 litre per minute pump speed.
FT4000HSP
The FT4000HSP is a high-speed adaptation of the FT4000AP, allowing for faster fuelling at 150 litres per minute. As a result, it pumps fuel faster, enabling your drivers to get back on the road quicker and spend less time waiting for much larger tanks to fill. Again the FT4000HSP is provided with a 3.6-metre nozzle, but we can supply a larger nozzle should you require it.
FT4000AB
If you run a diesel fleet, it's essential to think about how much AdBlue you are consuming. AdBlue is a consumable that needs to be regularly replenished and monitored in diesel vehicles. If the AdBlue warning light appears, your drivers must replenish the AdBlue in their engine as quickly as possible, or the vehicle will stop working. The FT4000AB is a combined commercial AdBlue pump and fuel monitoring system, although we can supply it as the pump only also. It can be installed as a standalone unit or as part of a comprehensive network of our systems.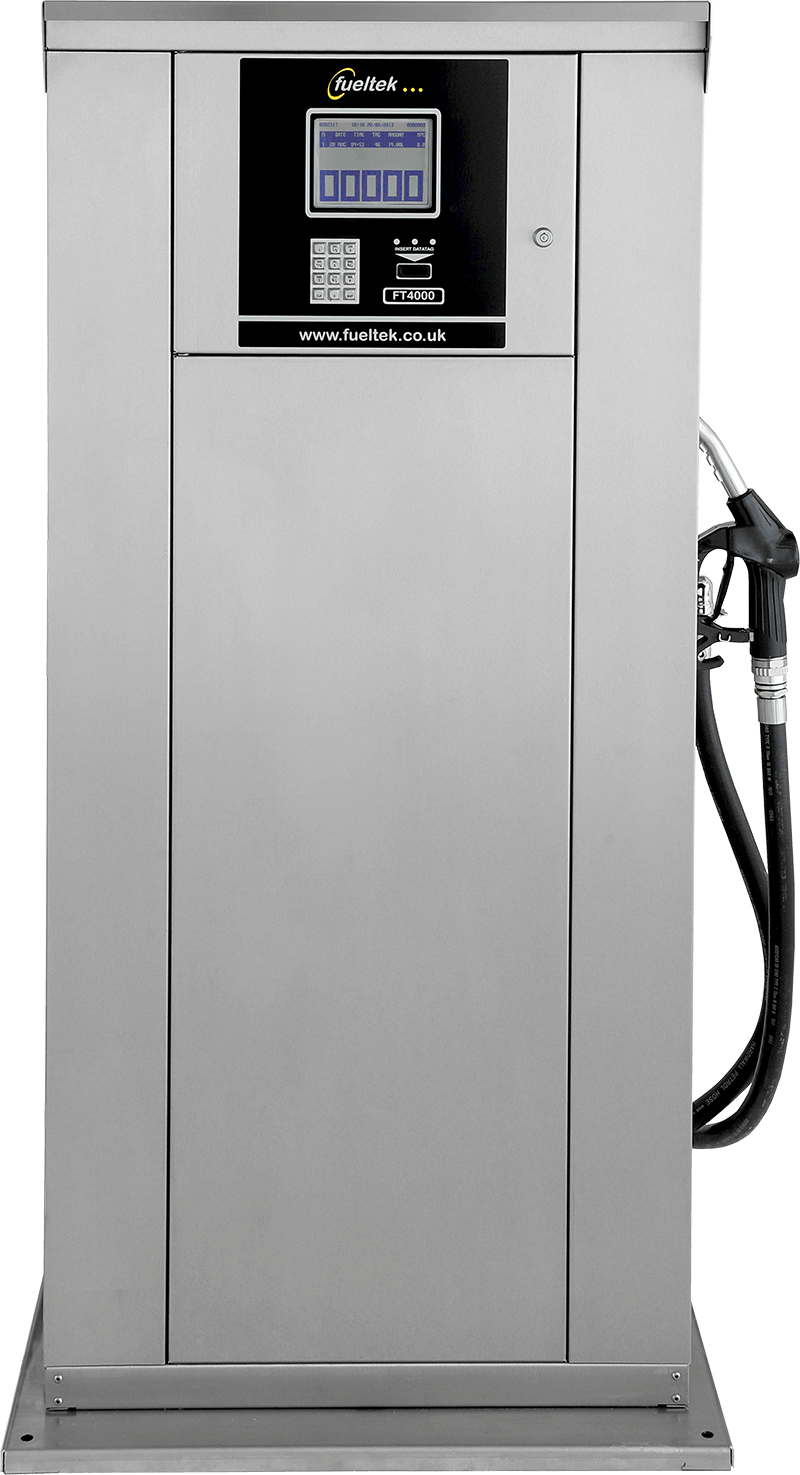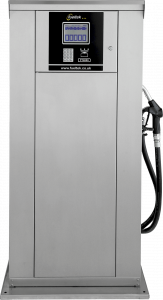 Monitoring Diesel Usage With Fueltek
Our fuel management system provides the ideal solution to ensure you are operating your fleet effectively. The system can provide valuable information about the needs of your business, and when combined with our diesel fuel pumps, it can save time, money and effort when it comes to refuelling your fleet. If you would like any more information about our range of fuel pumps or our systems, please do not hesitate to contact us today.