Fleet Management Trends 2023
Fleet management is a complex task that constantly needs to be updated to meet current challenges. Running a commercial fleet will require balancing many factors to maintain productive operations, and embracing technology is the best way to achieve that. In this blog, we're discussing the predicted changes for the commercial fleet industry this year and the most sought-after solutions.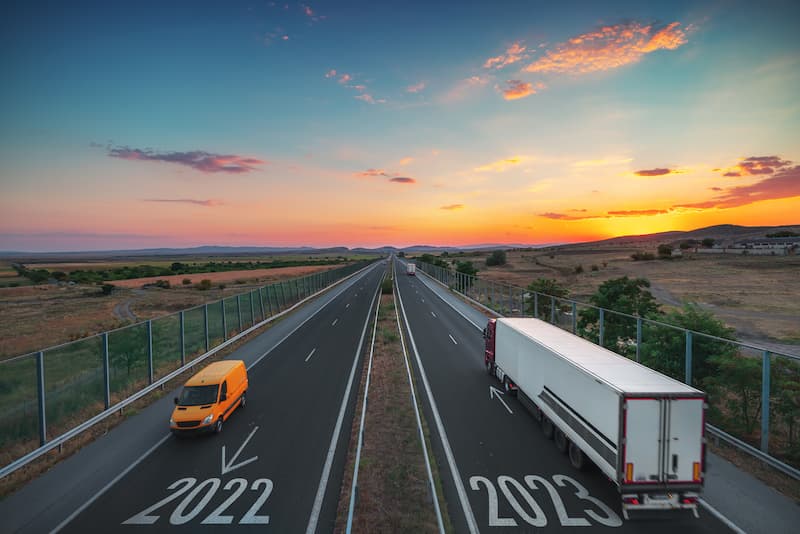 2023 Fleet Challenges
With the disruptions of 2022 still being felt across the commercial fleet sector, fleet managers need to be prepared for a considerable number of challenges in 2023. Unfortunately, some of these issues are recognisable because they are long-standing problems yet to be solved.
For example, Driver shortages are still an issue in the UK. From an initial 25% falloff during 2022, it's estimated to have grown to 30% by the start of 2023. These staff shortages put a strain on productivity and create a ripple effect on the rest of the nation's economy.
These shortages are in direct conflict with the post-pandemic increases in demand. All through 2022, demand for products and logistic services has risen in number and with reduced deadlines.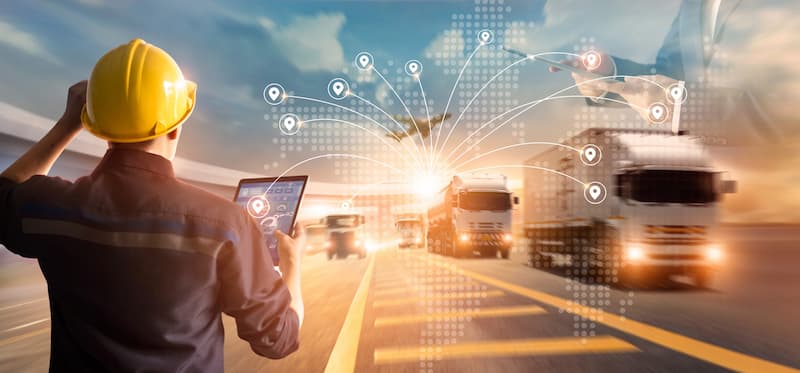 Remote Fleet Data Management
Factors such as fuel management, expenses, safety, security and asset maintenance can all be tracked in a significantly more efficient method through various management software. However, receiving insufficient or uncertain data is a severe problem for any manager; only with correct data can the best choices be made to further your company.
Investing in technological advances is one constant that will drive fleet management in 2023. By choosing the right systems for your fleet, you can future-proof your working system, automating basic processes such as tracking and eventually reducing expenses substantially.
Many fleets are predicted to move from single-platform software to a more comprehensive system that can cover your whole fleet from any location with an internet connection, providing you with the vital data needed to run your fleet. This will be supported by the continued development of 5G networks, capable of providing reliable data communication in more areas and highly useful when combined with telematic systems.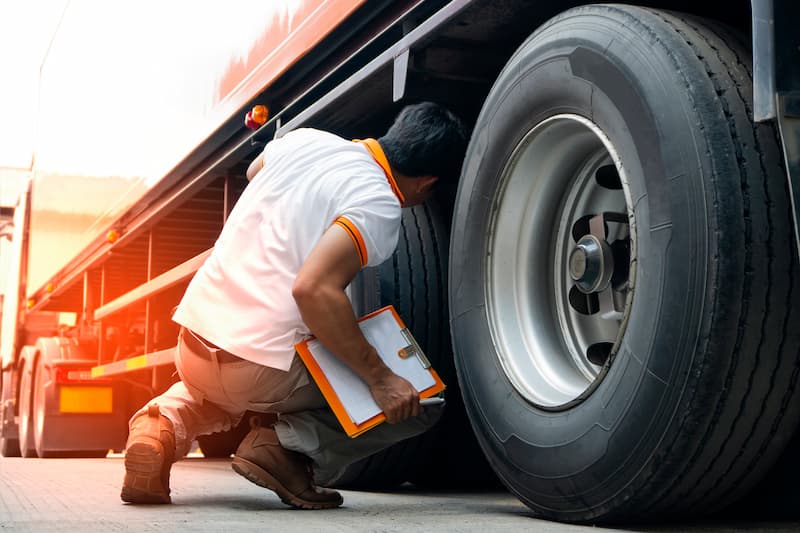 Proactive Maintenance
Caring for your assets is as vital as looking after your drivers. This year fleet managers are expected to embrace proactive over reactive maintenance with the assistance of the previously mentioned fleet management software tools. The tools can help managers build preventative maintenance schedules more easily by storing the data and results from the previous maintenance checks and holding them for comparison after the following inspection.
This type of system is already very popular in various industries as a method of discovering impending mechanical issues early. Easy-to-miss signs can reveal minor flaws with machinery, such as vehicle engines, and most can be fixed with minimal downtime. However, unexpected vehicle failure is catastrophic for productivity during fleet operations.
The more popular choices come equipped with running reports, stock control and telematics to monitor and manage your drivers, assets and, most importantly, your company's fuel.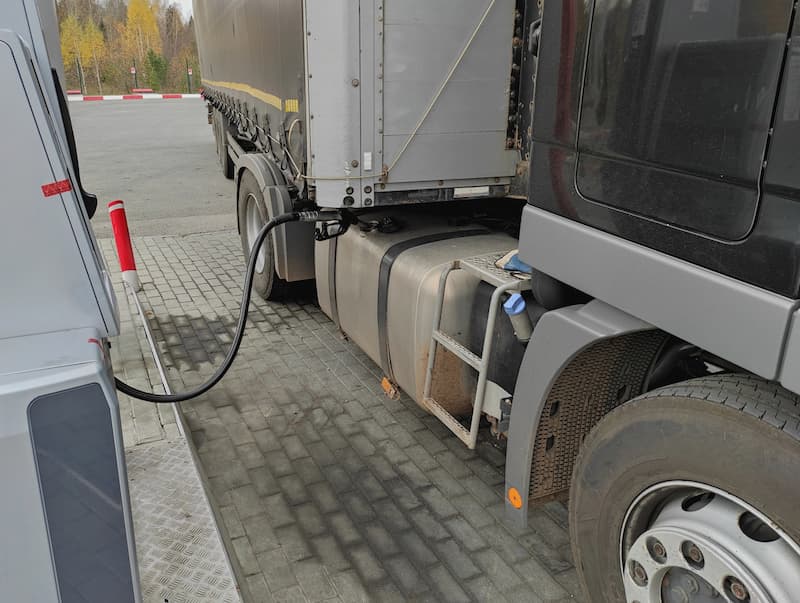 Wholesale Fuel Purchase
It's unsurprising for most fleet managers that 2022 was the most chaotic year for fuel prices for decades. The knock-on effect of global events such as the pandemic, Russia invading Ukraine, international supply logistic failures and the failing UK economy severely harmed the running costs for commercial fleets with no end in sight.
However, by the end of 2022, predictions began to change in a more positive light for wholesale fuel. Not only are fuel prices predicted to fall considerably during 2023, but the RAC has noted that forecourt prices are already falling at a slower rate than wholesale prices. This phenomenon, known as a rock and feather pattern, is being investigated by the Competition and Markets Authority (CMA). Whilst the future of fuel prices is always a little unclear, one thing for sure is that wholesale fuel prices will be much cheaper than forecourt prices at the start of 2023, which is why many fleet managers are investing in onsite fuel storage.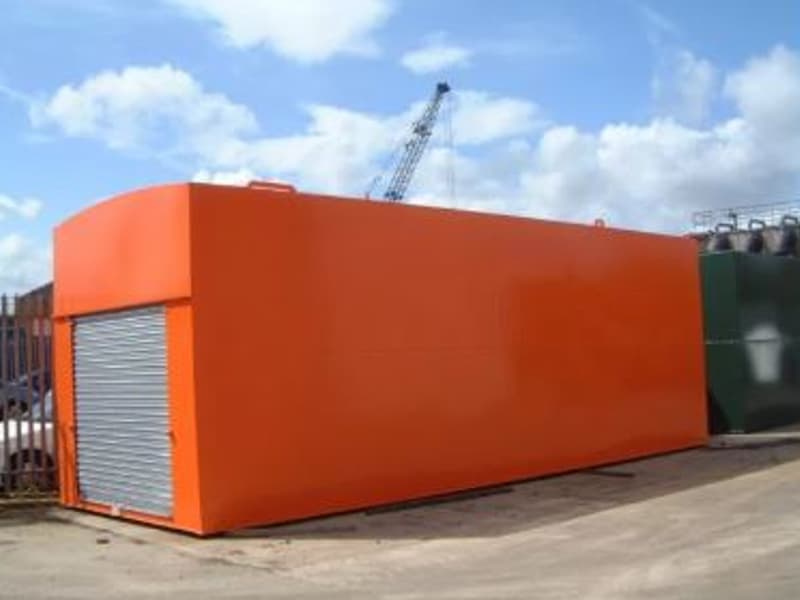 Improved Fuel Efficiency
Conventional fuel purchases will soon be a thing of the past, thanks to the many benefits that onsite fuel tanks provide. In addition, the fleets that invest in these improved fuel management have seen positive results with their expenses, usage and monitoring on a scale previously unavailable. There are three elements to get truly effective onsite fuel management, storage, pumps and monitoring, all of which are included in our complete fuel management package.
The bunded storage tanks we use are of the highest safety quality and will allow you to take advantage of falling wholesale prices and reduce your fleet running costs with cheaper fuel. This resource can be accessed with connected fuel pumps that will not only dispense, but also provide vital security and monitoring so you know exactly how your fuel is being used. In addition, cloud-based online fuel management software will be connected to your diesel pumps and monitor, allocate and manage your valuable fuel to provide managers with the essential data to run their operations as efficiently as possible.
Adopting the current fleet trends in 2023 will be vital to keep a competitive edge in the ever-changing economy. Fueltek has been supplying these dependable fuel storage solutions for many years to commercial fleets across the UK. If you have any questions about how our products will improve your fleet management in 2023, contact us today.