Fuel Management Strategies
Monitoring your resources is an essential element when managing a commercial business, and for commercial fleets, there is one resource more vital than any other, diesel fuel. Your business will simply stop without enough fuel to conduct your planned daily operations. Alternatively, acquiring excessive fuel for your vehicle will lead to unnecessarily high expenses and make remaining competitive more difficult.
Instituting at least one fuel management strategy is a highly effective method to optimise your commercial fleet's fuel usage and use this valuable resource more efficiently. Read on to learn more about how fuel management in 2023 will help your business.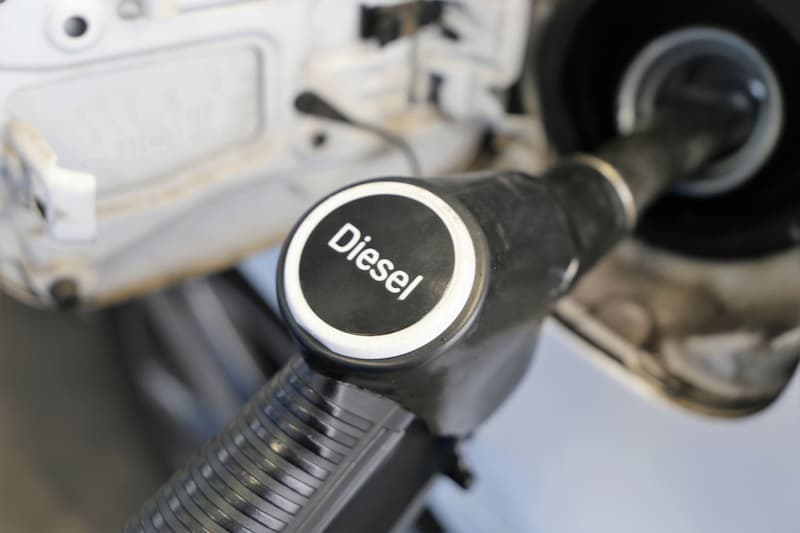 What Are Fuel Management Strategies?
Fuel management strategies are techniques and practices implemented by commercial fleets and other businesses that rely on vehicles. They effectively manage and control their fuel usage, costs and efficiency in many ways to improve the efficiency of your driver's fuel usage and reduce your company's fuel expenses.
These strategies can range from simple measures like monitoring fuel usage and maintenance schedules to more advanced methods such as using fuel management software, optimising vehicle routes and training drivers to adopt fuel-efficient driving practices. The goal of fuel management strategies is to minimise fuel consumption, reduce costs and improve efficiency while promoting sustainability and minimising the impact on the environment.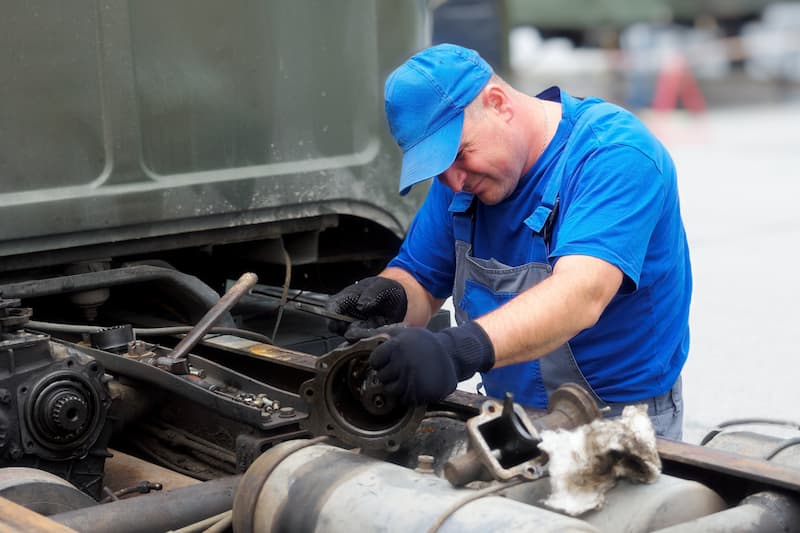 Fleet Asset Maintenance
When thinking about how much fuel your business needs to buy, the condition of your vehicles is easy to overlook, but ensuring they are performing at their best will affect how much fuel you use. Day-to-day vehicle review reports are a great way to check the state of your vehicle assets.
Managers can always be aware of the vehicles' deteriorating condition thanks to this inspection, but they can also ensure that HGVs are not using unnecessary fuel. Engines in poor condition will use more fuel while working and may even break down unexpectedly. Let's say, for instance, that a truck is inspected before each job. In that case, you can get a clear picture of the HGV's condition, plan preventative maintenance, and ensure it only uses what it needs to run.
Monitor Fuel Usage By Drivers
One of the most important ways to save money on diesel is to have your team drive more efficiently. Using telematics technology to monitor activity and odometer readings can be accomplished by monitoring driver performance.
Before beginning a job, you must establish a baseline to maximise your telematics data accuracy. For instance, the date and vehicle registration of the refuelling, driver's name, amount of fuel consumed, and telematic and odometer readings from previous trips should all be noted for accurate records.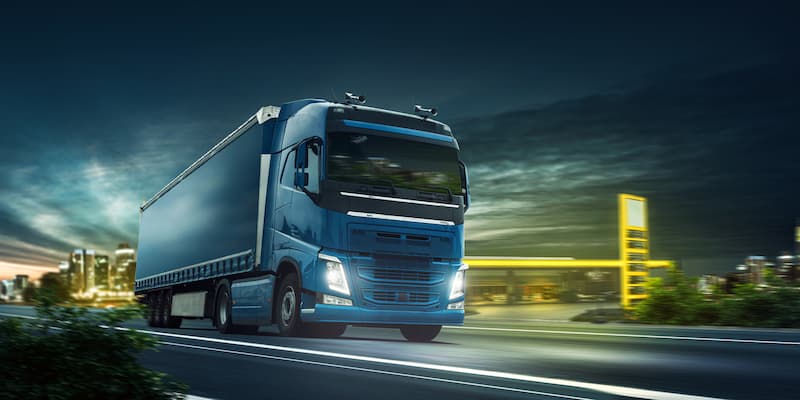 By committing to this fuel management strategy that includes a fuel monitoring system and looking at their previous trips, you can compare the telematic results to more recent trips and find any negative trends. You can quickly assess a driver's fuel consumption, address problems, and reward good performance. With this information, you can see where fuel is being used inefficiently and how it got from one member of your team to the next. You will be able to predict fuel consumption and future costs with greater ease and avoid unanticipated rises if you ensure that your fleet drivers are making good use of their fuel.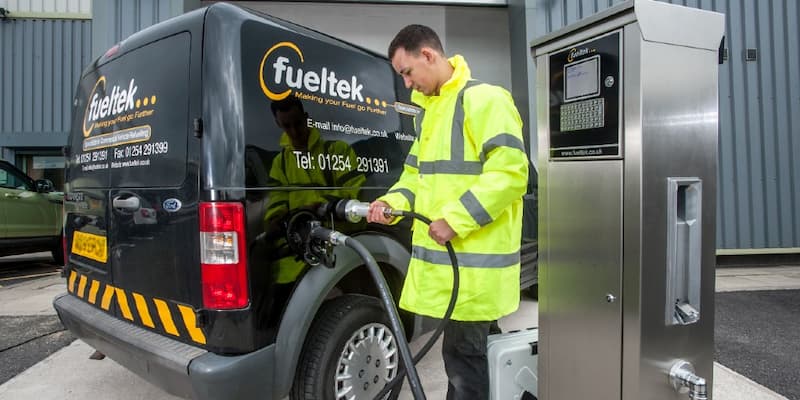 Choosing On Site Fuel Storage
Due to the numerous advantages of onsite fuel tanks, conventional forecourt fuel purchases will soon be obsolete. In addition, fleets that invest in this improved fuel management have seen improvements in their expenses, usage, and monitoring at far greater detail whilst being surprisingly easy. To achieve truly efficient onsite fuel management, there are three components:
Within our complete fuel management package, we use bunded storage tanks of the highest safety quality so that you can take advantage of falling wholesale prices and save money on fuel for your fleet. With connected fuel pumps, you can access this resource. These pumps will not only give you fuel but also provide crucial security and monitoring so you can see precisely how your fuel is being used. In addition, cloud-based online fuel management software will be connected to your diesel pumps and monitor, allocate, and manage your valuable fuel. This will give managers the information they need to run their businesses smoothly.
Onsite fuel setups, as this one described, provide businesses with their own private fuel station where every drop of purchased fuel can be monitored, securely stored and tracked for efficient usage. Combined with reduced wholesale fuel costs, onsite fuel is the most impactful long-term method of reducing your expenses.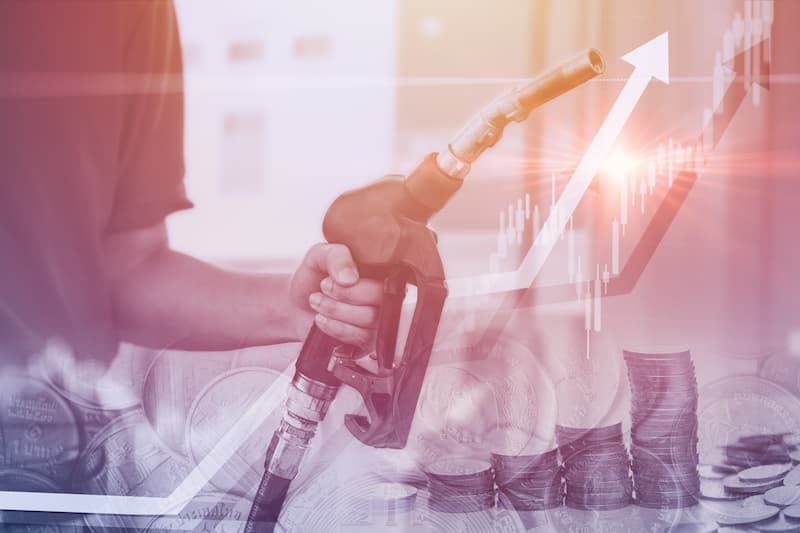 Why Should you Optimise Fuel Usage
Here are the main beneficial results your business will enjoy once you've optimised your fuel usage with the previously mentioned strategies.
Reduced expenses: By reducing fuel consumption wasted through your driver's actions, businesses can save money on fuel costs, which can significantly impact the bottom line.
Improved fuel efficiency: Fuel optimisation helps businesses run more efficiently by reducing unnecessary idling and vehicle maintenance costs and minimising downtime, negatively affecting fuel usage when ignored.
Increased productivity: By optimising routes, businesses can reduce delivery times, increase the number of deliveries and improve overall productivity.
Improved environmental sustainability: Fuel optimisation can also positively impact the environment by reducing greenhouse gas emissions and promoting sustainability. by not wasting fuel, you're not unnecessarily adding to the problem. You can also improve your fleet's environmental impact by including AdBlue tanks in your onsite fuel solution. This additive is highly effective at significantly reducing your existing fuel's carbon emissions.
Enhanced reputation: Businesses that adopt fuel optimisation strategies can enhance their reputation by demonstrating their commitment to sustainability and reducing their carbon footprint.
At Fueltek, we pride ourselves in the effectiveness of our various fuel storage, dispensing and management solutions that we have provided to many businesses nationwide. You can explore our solutions in more detail in our online catalogue or contact us directly; one of our team members will help you discover the best bespoke solution for your commercial fleet fuel management needs.