How Onsite Fuel Storage and Dispensing Improved Response Times
Any business that manages a selection of vehicle assets will benefit from this investment, including commercial fleets and trades, but few companies benefit more than ones that conduct rapid response such as repair and emergency services. Read on to learn how onsite fuel storage supports this essential work.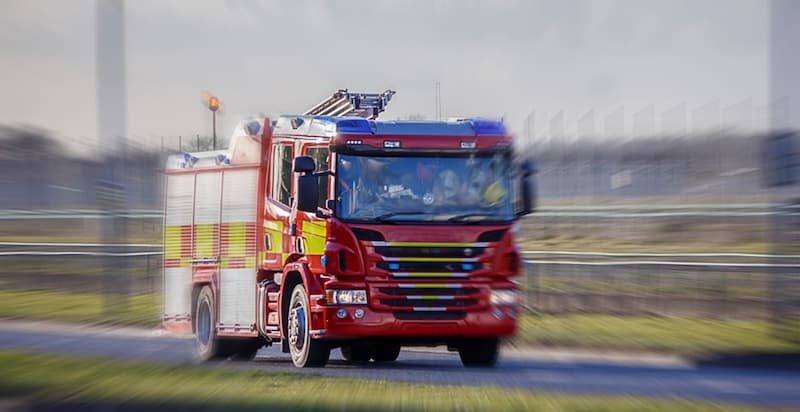 Purchasing Wholesale Fuel for Onsite Storage
Purchasing fuel at wholesale prices has a significantly positive effect on fleets' fuel expenses, and this is only possible for companies that have invested in onsite bunded fuel tanks. Once installed, the convenience of bulk purchasing is available and taking advantage of better rates with fuel suppliers.
Additionally, onsite storage and dispensing eliminate the need for regular trips to external fuel stations, reducing transportation costs and the potential for price fluctuations. Our bunded fuel tanks are part of our range of fuel management products that enhance efficiency and drive profitability.
Benefits of Onsite Fuel Storage For Repair Services
As a leading provider of fuel management systems, Fueltek understands what repair services need in managing their fuel inventory effectively. With onsite fuel dispensing, repair service companies can expect to benefit from the following advantages:
Time Savings: Eliminating the need to wait for fuel deliveries saves valuable time for repair service companies and enables you to react to unexpected and emergency jobs faster. With your own private fuel station, your vehicles and equipment are promptly refuelled at your convenience, ensuring that your daily operations stay on schedule and minimise downtime.
Cost Management: By directly controlling your team's essential fuel supply, repair service managers can monitor and manage their fuel consumption and expenses in more detail. Any inefficiencies or wastage is revealed by tracking the daily usage of your onsite fuel with tracking metrics, allowing you to implement strategies to optimise your processes for increased fuel efficiency, leading to long-term cost savings.
Operational Efficiency: Onsite fuel dispensing enables repair service companies to have immediate access to fuel whenever needed. This eliminates potential delays caused by refuelling at external stations and ensures that vehicles and equipment are always ready for operation, improving overall efficiency and customer service.
Reduced Administrative Burden: With onsite fuel dispensing, repair service companies benefit from streamlined administrative processes. They can accurately track fuel usage, automate fuel management records, and simplify invoicing and reporting, reducing paperwork and freeing up valuable time for other important tasks.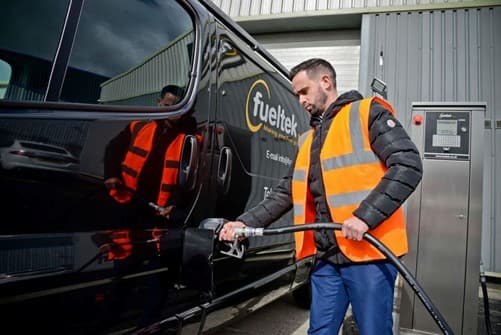 Sustainability Through Fuel Additives
Onsite fuel storage offers convenience and cost savings and allows businesses to incorporate fuel additives that can improve sustainability. Two commonly used fuel additives are AdBlue and HVO (Hydrotreated Vegetable Oil).
With the dual storage within bunded fuel tanks, businesses can easily store the additive alongside their diesel fuel where AdBlue pumps and conveniently ensure that their vehicles can meet stringent emission regulations while minimising environmental impact.
Similarly, businesses incorporate HVO into their fuel supply to reduce their carbon footprint and promote cleaner and greener operations. Fueltek's expertise in fuel management solutions ensures that businesses have the necessary infrastructure and equipment to store and dispense fuel additives like AdBlue and HVO efficiently.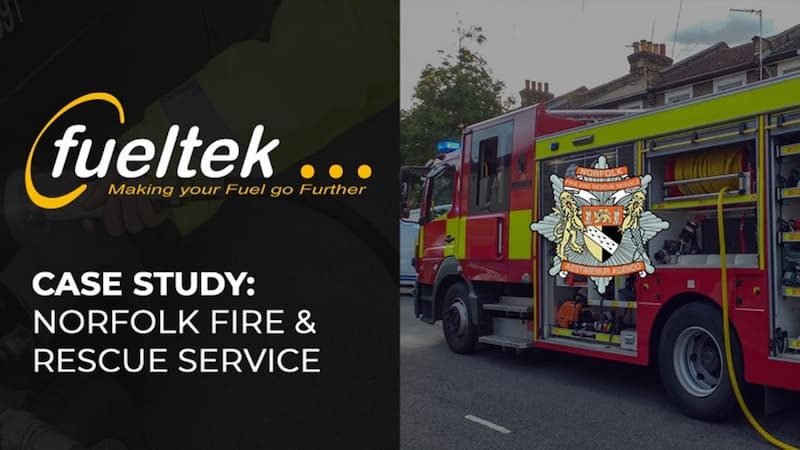 Contextual Example: Norfolk Fire & Rescue Service
At Fueltek, we take pride in our ability to deliver comprehensive fuel management solutions that meet the specific needs of our customers, especially emergency services.
In this contextual example of our work with quick response fleets, we focused on providing Norfolk Fire & Rescue with the physical equipment and the necessary knowledge and training to maximise the benefits of their new system. With the extensive coverage area of Norfolk to handle and a high volume of emergency calls, they had to keep their fire engines on the road at all times.
To support their operations, we implemented a complete fuel management package across multiple sites, such as King's Lynn, Great Yarmouth, Dereham, and North Earlham, effectively serving their emergency vehicles throughout Norfolk. Given the remoteness of some fire stations, the new fuel dispensing sites we created provided more conveniently located fueling stations for the outlying areas.
This case study example shows the benefits of a tailored installation for reducing costs and how it will help reduce your team's response times to unexpected work.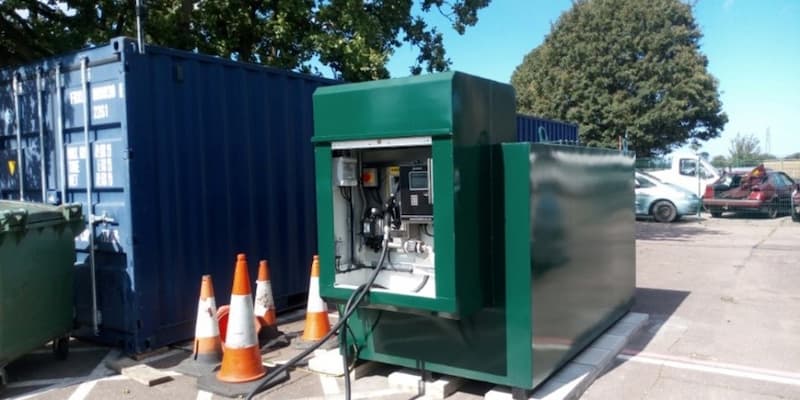 Tailored Onsite Fuel Stations From Fueltek
Our in-depth understanding of our customers' needs allows us to deliver efficient and cost-effective solutions, even for those with little fuel management experience. At Fueltek, we specialise in designing, installing and maintaining the perfect systems that are effective and within required safety compliance.
If you want to improve our fleet's response times whilst reducing costs, we are here to help. Contact us today, and find out how we can help your company.