How Can Fueltek Help Your Commercial Fleet?
Fuel and its correct usage represent a considerable overhead to any commercial transport or haulage organisation, with many businesses needing reliable fuel management systems to monitor their consumption effectively. The efficient management of this valuable asset is critical to profitability; even a small percentage of savings can make a significant difference to your commercial fleet.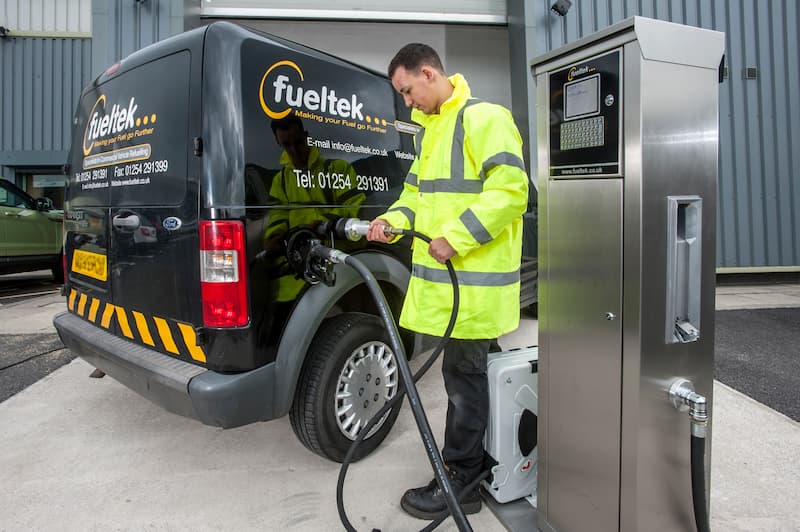 Who Is Fueltek?
We are a UK-based company that provides a reliable fuel management system to a variety of sectors, such as:
As RHA and APEA members, we have a proven reputation for designing and developing high-quality software, tools and hardware that have helped many businesses implement best practices and discover cost-savings. All systems designed by Fueltek are manufactured to the highest standards to operate in any environment continually, reliably and within safety compliance.
Complete Fuel Management Package
Our bespoke package is an end-to-end service that enables businesses to create their fuel station on their site. Owning your fuel tank provides you access to wholesale fuel purchases, allowing you to purchase fuel in bulk at a discounted price compared to the increased costs associated with forecourt and fuel cards.
The complete fuel management package we supply allows businesses to compartmentalise, store, and dispense multiple fuel products, including AdBlue. The equipment includes a dispenser for each product, a fuel management computer system to monitor each pump, and tank management that monitors each product in each storage tank compartment, providing a variance figure between pump and tank throughputs.
Once installed, businesses have all the tools to help improve the efficiency of vehicles and drivers and prevent theft and stock loss through leakage or short deliveries. Real-time information is automatically transmitted to the fleet manager, providing them with up-to-date information on their fuel usage 24/7. We design them to be flexible and can be customised to meet the specific needs of each business. The systems can monitor fuel consumption for a single vehicle or an entire fleet. Essentially, our hardware choices will reliably and safely store your purchased fuel whilst our software options will help you monitor and dispense this essential resource.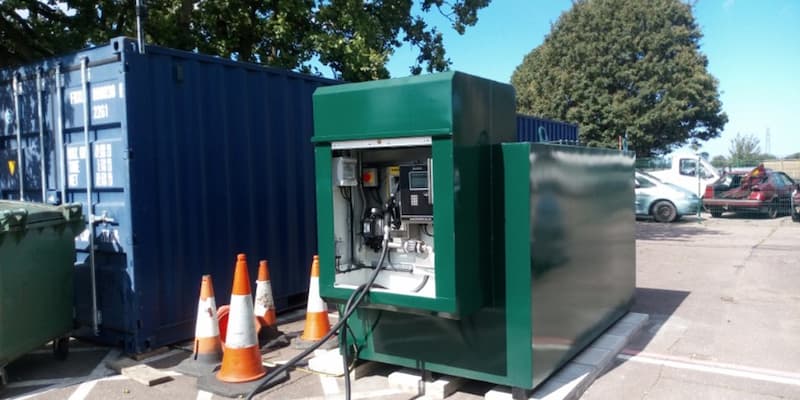 Bunded Fuel Tanks
Our bunded fuel tanks are designed to be safe, secure, and environmentally friendly, making them an ideal solution for businesses storing fuel safely and efficiently. These tanks are manufactured to the highest standards, ensuring they are durable and reliable.
Our bunded fuel tanks suit various industries, including commercial transport, haulage, construction, and agriculture. The tanks we supply are available in multiple dimensions and capacities, ideal for any business size, making it easy for companies to find a tank that meets their needs.
Fueltek's bunded fuel tanks are designed to be environmentally friendly, with features such as overfill prevention, leak detection, and bund alarms. These features help to ensure that any spills or leaks are quickly detected and contained, minimising the risk of environmental damage.
Fuel Monitoring Software
Our digital fuel monitoring tools are designed to help businesses plan, cut costs, improve efficiency, and achieve better value from their fuel stocks. The software is user-friendly and easy to use, making it simple for businesses to access critical data and insights on their fuel consumption. Fueltek's software is designed to be flexible and can be customised to meet the specific needs of each business.
The software provides real-time data on fuel consumption mentioned previously, which allows businesses to identify areas where they can make cost savings. The software also allows companies to track other vital metrics, such as mileage and vehicle usage, to help them identify areas where they can improve efficiency.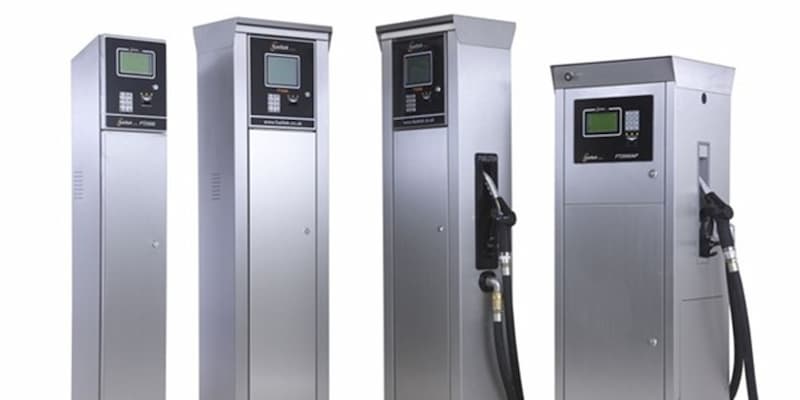 Fueltek Fuel Access Control Terminals
Our Fuel Access Control Terminals (FACTS) are designed to help businesses control who has access to their fuel stocks. With FACTS, businesses ensure that only authorised equipped with security tags can dispense fuel, which is critical to preventing fuel theft and improving overall security.
Fueltek FMO Software
Fuel Manager Online (FMO) is an online fuel management platform we developed to improve fuel usage effectively and efficiently. FMO is a web-based program that can be accessed from any PC or other mobile device and provides businesses with comprehensive fuel management software in tandem with their installed hardware. These software features include stock control, programming vehicle data tags, driver details, and maintaining tables such as driver lockout in real-time remotely.
FMO is designed to work seamlessly with our FACTS. FMO and FACTS provide businesses with a powerful tool for managing fuel usage effectively. FMO is a scalable solution ideal for larger fleets, multi-site and multi-user applications requiring comprehensive fuel management capabilities at several locations.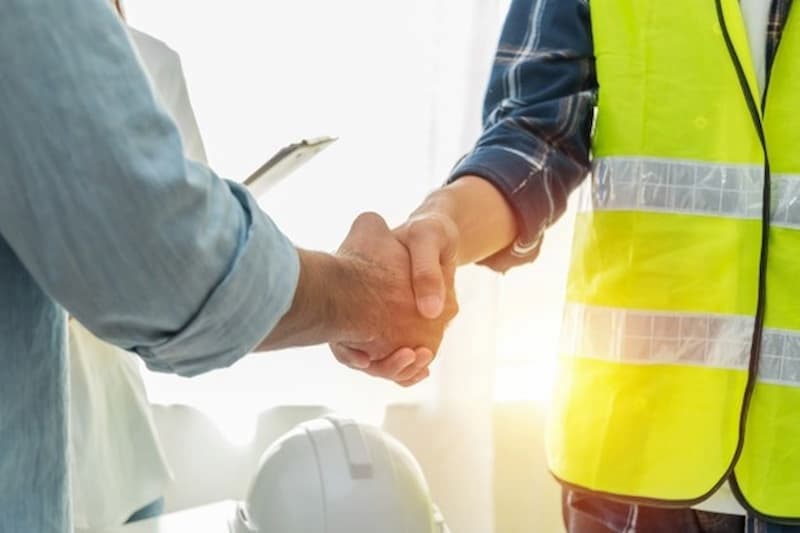 Comprehensive Fuel Management Solution from Fueltek
Fueltek is the leading provider of fuel management systems for commercial fleets in the UK. Our practical solutions are designed to help businesses optimise their expenses and reduce fuel costs in the long run.
We offer a complete fuel management package with everything you need to own your fuel station dedicated to your commercial fleet operations. Browse our comprehensive selection of fuel storage solutions and choose the best setup for your company. Alternatively, contact us and our team of experts will guide you through the process and help you identify the most suitable fuel management system for your business needs.