Fuel Management for Peak Season Fulfilment and Logistics
As the holiday season approaches, commercial fleets must prepare for the winter rush that requires increased demands and logistical challenges. It's the busiest time of year for most commercial businesses, and they all rely on fleets of vehicles to reliably transport seasonal goods for sale.
Fuel costs are always a significant expense for businesses all year round, and efficient fuel management is paramount for limiting these costs. However, during the Christmas season, when operations are at their highest pace, the impact on fuel expenses is most pronounced. Here is a guide to the best methods and equipment that ensure commercial fleets don't lose their hard-earned profits to overly high running costs.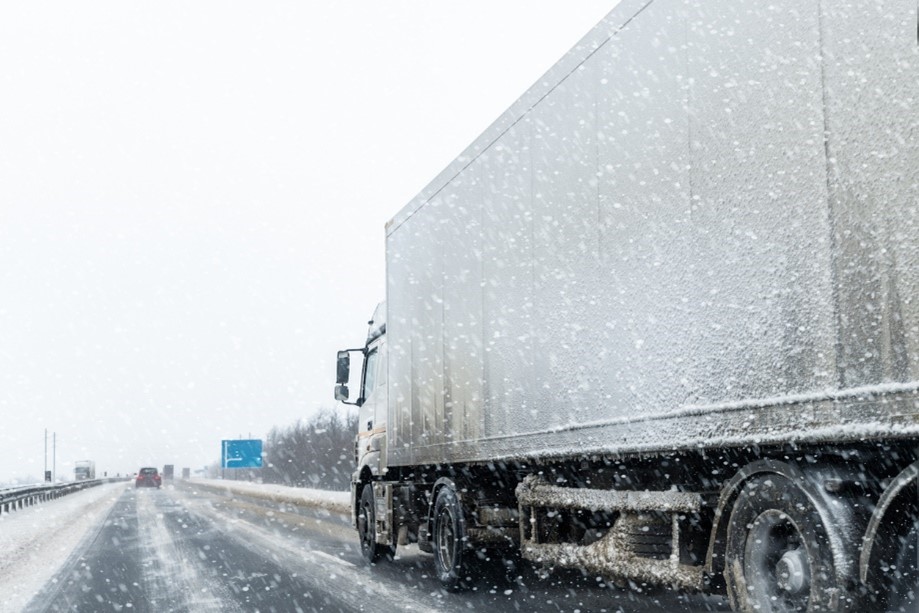 Step 1: Assess Your Fleet's Winter Readiness
The harsh weather and increased activity significantly strain vehicles, and assessing fleet readiness before the peak season is crucial for managers of businesses heavily reliant on vehicles. The following are some initial areas relevant to these businesses, but your specific vehicles may need additional assessments.
Asset Maintenance
Vehicle maintenance should be a top priority when preparing your fleet management for extreme weather in winter. Conduct thorough inspections and servicing across all your mobile assets to address any potential issues before they escalate at the worst time. This proactive preventative maintenance and review approach prevents unexpected breakdowns and keeps your fleet running smoothly during these critical times. It also ensures they are operating at their best during the strains they will be put through to ensure peak efficiency.
Internal Checks
This doesn't just include checking the engine or other external vehicle elements. Inspecting vehicle heating systems, other internal parts, and electrics is crucial during maintenance checks.
Ensuring these components operate optimally is just as essential for minimising fuel consumption as the engine's operation. Neglecting this maintenance allows issues to grow into problems and faults, resulting in increased fuel consumption and higher fuel costs that are easily avoided. This also ensures the safety and comfort of your drivers while navigating hazardous winter conditions, allowing them to concentrate on driving safely.
Driver Training
Provide appropriate training, including defensive driving techniques and guidelines for operating vehicles under winter conditions. Empowering your drivers with the necessary knowledge and skills can significantly enhance safety and reduce the risk of accidents. These skills unique to the winter peak instil confidence in your drivers, leading to better job performance, safer assets and increased fuel efficiency.
Onsite Fuel Management Solutions for Winter
Investing time and resources into assessing fleet readiness before the winter and Christmas rush translates into a well-prepared fleet ready to combat the hidden costs associated with fleet management. Still, other strategies and equipment will help your fleet during winter and the new year. The following are three of our excellent products that have helped many businesses reduce their expenses during the peak season.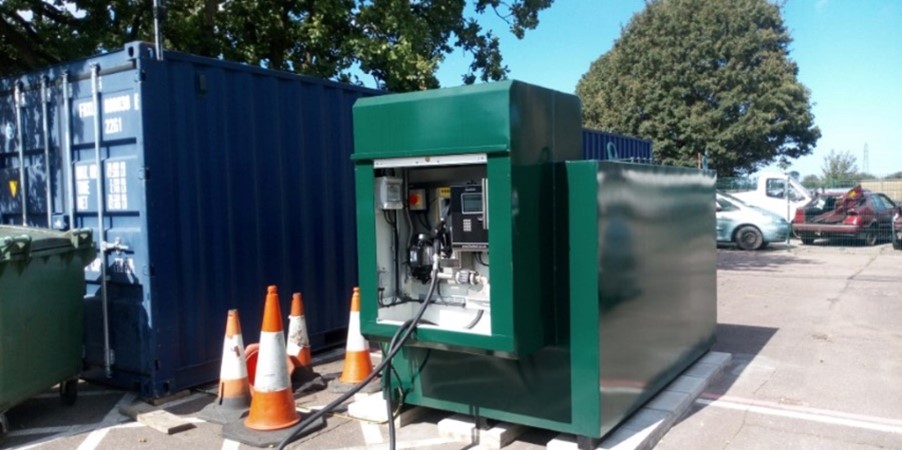 1. Safe Bunded Fuel Tanks
Fleet managers in the fulfilment and logistics sectors are no strangers to the increased stress of the winter season. Dealing with seasonal demands and adverse weather conditions complicates their operations. Fueltek understands this challenge and offers a range of solutions to alleviate the strain, starting with our bunded fuel tanks.
Bunded fuel tanks are an essential component of a fuel management system. They provide a secure and cost-effective way of storing fuel onsite. With our bunded fuel tanks, fleet managers know their fuel is stored securely and safely, as the bunded design eliminates the possibility of leaks, spills, and potential environmental hazards.
Our tanks are manufactured with high-grade mild steel and adhere to the highest standards. The rectangular-shaped tanks are available in various popular sizes ranging from litres to gallons. However, if a custom size or shape is required, we can accommodate those needs, providing a flexible solution tailored to specific requirements.
Not only do our tailored fuel tanks prioritise safety, but they also offer versatility. The tanks can be supplied in custom company colours at no extra cost, ensuring they seamlessly integrate with existing branding and site aesthetics. Additionally, the storage space within the tanks is often partitioned, allowing for storing different fuel types, such as diesel and HVO, and additional space for AdBlue storage within the same unit.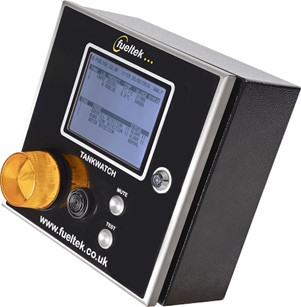 2. Accurate, Secure Fuel Monitoring Equipment
We know the importance of real-time information and precise data in making informed decisions, particularly during the demanding winter season. Once you have the equipment to store your fuel onsite, the next step is to monitor its use closely. A fuel monitoring system provides fleet managers with the tools to monitor and control fuel consumption effectively.
Our fuel monitoring systems utilise advanced wireless technology to provide accurate measurements and secure data tracking. With the included Tankwatch system, fleet managers get a visual representation of fuel contents in their tanks, enabling them to monitor fuel levels and manage fuel usage more efficiently. This integration ensures seamless synchronisation between fuel tanks and the Fueltek system, allowing for real-time stock management and effective planning.
In addition to real-time monitoring, Fueltek's fuel monitoring systems also enhance security. The Tankwatch system includes leak and overfill alarms, detecting potential issues early. This proactive approach helps mitigate risks and prevent costly fuel spills and environmental damage.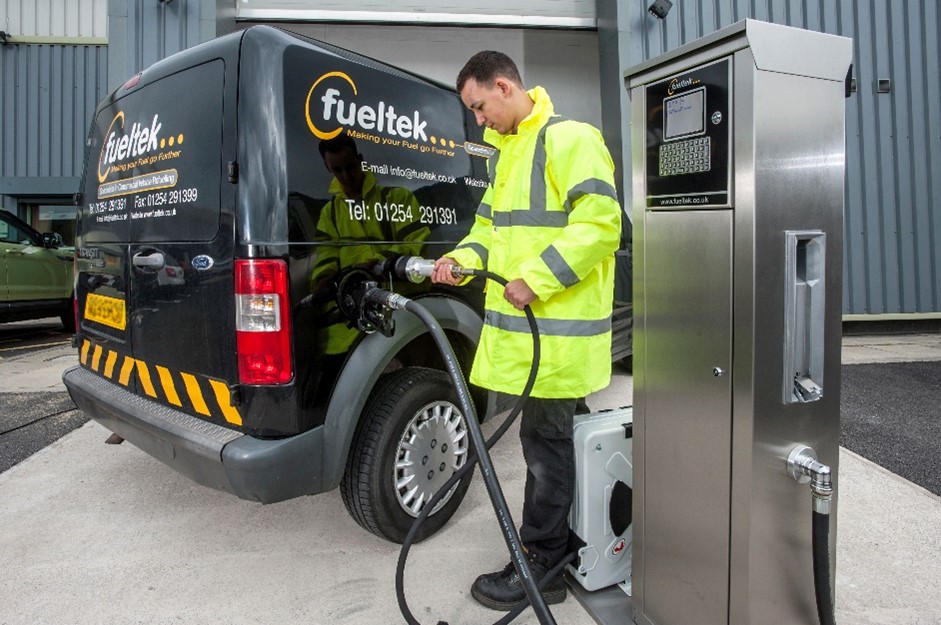 3. A Complete Fuel Management Package
Dealing with the demands of the winter season can be overwhelming for fleet managers. Fueltek understands the unique challenges faced by businesses operating in the fulfilment and logistics sectors during this time. To alleviate the strain, Fueltek provides a complete fuel management package combining the previously mentioned safe bunded fuel tanks, accurate fuel monitoring, and other beneficial tools and software needed for efficient fuel management.
Our expertise in this industry enables our teams to develop tailored products that address our client's specific needs and fulfil the demands of your daily operations, be it emergency services, heavy plant machinery or fulfilment and logistics. Whether it's a single diesel fuel pump, steel-bunded diesel tanks, or a complete network of fuel management systems, our team will cater to all your needs.
Onsite Fuel Management Solutions from Fueltek
During the winter season, when the pressure for timely and efficient deliveries is at its peak, fleet managers need a comprehensive solution to alleviate their stress. Fueltek's expertise and range of fuel management solutions provide the necessary support to navigate the season's challenges confidently. By choosing Fueltek's complete fuel management package, fleet managers will achieve optimal fuel efficiency, reduce costs, and ensure the smooth operation of their fleets. Contact us to explore your options and secure your business this winter.