A Focus On: FT4000 Fuel Monitoring Systems
At Fueltek, we design, develop, manufacture all our products in house. From conception to installation, we know everything there is to know about every aspect of our fuel management systems – and we'd like to share that knowledge with you. In this new series of articles, we're going to explore each of the products available from Fueltek in more detail, explain how they work and how they would benefit your business on your journey to efficient fuel management. We're going to start by featuring one of our most popular products – the FT4000 range of Fuel Monitoring Systems.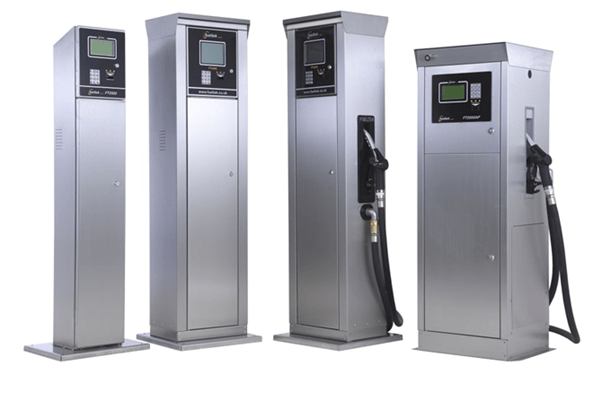 What is Fuel Monitoring?
A fuel monitoring system does precisely what it says on the tin – it's a system used to monitor, control, and maintain fuel consumption, particularly across fleets. A wide variety of industries use fuel monitoring as part of an effective fuel management strategy. Various technologies and methods are used to monitor and track fuel inventories, fuel purchases and fuel dispensing. A good fuel monitoring system will store that information in an online fuel management portal. You can then use the data to run reports on fuel data, cost analysis and consumption control, amongst many other things.
Fuel Monitoring systems are available as individual units that integrate with existing fuel pumps or form part of a complete fuel management system package.
The FT4000 Fuel Monitoring System
Fueltek's FT4000 range is a comprehensive, fit for purpose solution to fuel monitoring. We designed this range to offer our customers flexibility when choosing a system. Regardless of whether they already have an existing fuel pump or diesel dispensing tank in place or are looking to install a complete fuel management package, there's an FT4000 model for every situation.
FT4000
The classic FT4000 fuel monitoring system is designed to interface with existing fuel pumps – perfect for companies who already have the capability to dispense fuel but are looking to manage, control and maintain their fuel more effectively. The FT4000 can handle fuel monitoring for up to four pumps in simultaneous use, and the robust unit is available as both a wall-mounted model and on a pedestal.
FT4000AP
For those looking for a unit that combines fuel monitoring and dispensing, the FT4000AP offers a compact solution, combining the fuel management system with a fuel dispensing pump in a sturdy pedestal. The system is capable of fuel monitoring for three external pumps alongside its one integrated pump, allowing for future fuel pump expansion without the need to completely replace the entire unit. This model is also available as an FT4000 AP TWIN, which offers two integrated fuel pumps instead of one.
FT4000AB
There's even a fuel monitoring system for looking to control their Adblue consumption. The FT4000AB has been designed to give commercial transport organisations control over their Adblue usage. Compatibility with other systems in the range allows the FT4000AB to form part of a more extensive network of fuel monitoring systems.
The range also features a model specifically designed to meet the needs of smaller transport organisations – the FT4000-USB, and a model for those more extensive operations needing high-speed fuel dispensing alongside their fuel monitoring system – the FT4000 HSP.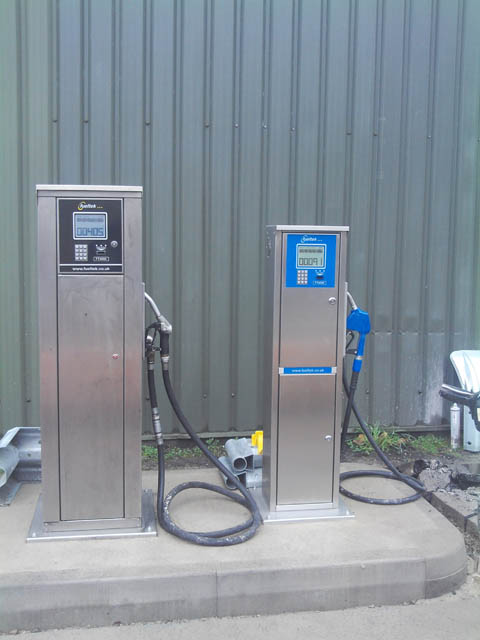 Fuel Monitoring Accessible from Anywhere
Every model in the FT4000 range is complemented and supported by Fueltek's own FMO Fuel management software. The web-based software is accessible from anywhere with an internet connection, allowing for genuinely flexible fuel monitoring.
The Fueltek FMO provides valuable data, including transaction information on pump throughputs and theoretical stock. Just like the FT4000 range it supports, Fueltek's Fuel Management Online is a scalable solution suitable for all sizes of fleets, including multi-site and multi-user applications.
Reliable Access Methods
We offer a range of access methods for our FT4000 systems, including Mag Stripe cards, Datacards and Datadisks, but our recommended access method is the Datatag.
Our datatags are compatible with every FT4000 Fuel Access Control Terminal. They're handheld, reliable, and we guarantee them for the life of your fuel monitoring system. Datatags are incredibly versatile, allowing for the programming of multiple operating parameters, including:
Maximum uses per day
Maximum volume of fuel allowance
Active periods of use
Prompts to the FT4000 unit for entries to be made, such as driver identification and mileage readings
Our Datatags have been designed with ease of use in mind. They fit onto a standard keyring and are made from aluminium and high impact nylon to guarantee longevity even with daily use. We guarantee 100,000 read/write cycles as a minimum, and programming is made easy through the support of Fueltek's Fuel Management Online software.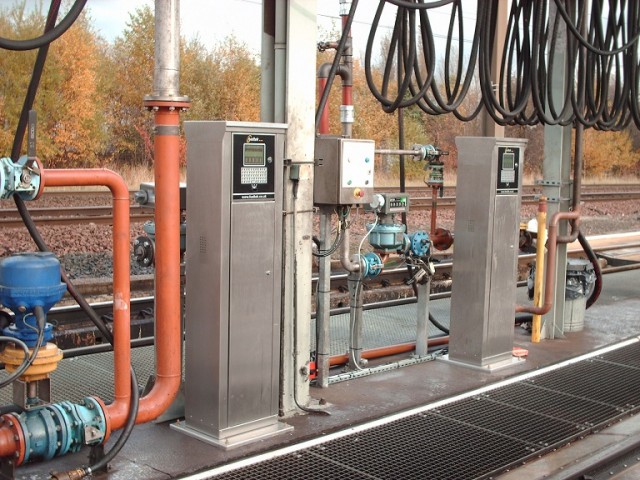 We've very proud of our fuel monitoring systems and our ability to offer a solution to every kind of fuel management challenge. No matter the size of your operation, whether you have one or multiple existing fuel pumps, or you're starting from scratch and are looking for a complete fuel management system, there's an FT4000 that can meet your demands.
Contact us
today to find out more about how Fueltek can help you achieve cost-effective fuel efficiency.